Publish date:
Anastasia Ashley stars as the 'world's hottest surfer' on the cover of FHM
Just when you think Anastasia Ashley can't get any hotter, she lands the cover of FHM wearing a super sexy black bikini. 
Known for both her skills on surfboards, as well as her social media prowess, Anastasia Ashley is a woman to be both feared a revered. Hence why FHM deemed our girl as the "world's hottest surfer." You won't catch us arguing with that! 
Rocking a variety of barely-there bikinis, Anastasia also filmed a short surf video for the British publication, which shows her in her natural element, doing what she does best. 
We second FHM's notion that Anastasia is "a girl we would run barefoot over scorching sand to meet," and invite you to check out her full feature on newsstands today! 
BONUS: See some of Anastasia's best moments from SI Swimsuit 2014!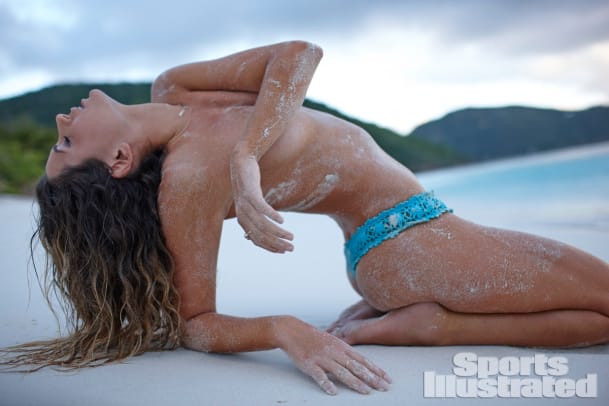 RELATED CONTENT
Anastasia Ashley teams up with Vita ICE for some 'bubbly fun in the sun'
Anastasia Ashley hits the waves in a new drone-shot surf video!