Publish date:
Chrissy Teigen and Nina Agdal show off a whole lot of booty, instantly start new Instagram trend
Just when you start to think a sexy Instagram post from Chrissy Teigen is just another sexy Instagram post from Chrissy Teigen...
Nina Agdal answers in a way that you simply can't ignore.
Perhaps starting an all-out Instagram battle (fingers crossed!), two of our 2014 SI Swimsuit cover models are baring their bootys (again) in the name of a good Insta and a little good ol' fashioned fun. In a snap from her vacation with rock star hubby John Legend, Chrissy took to Instagram to push the boundaries with a cheeky topless photo of her relaxing on what is presumably a yacht (it's Chrissy Teigen and John Legend for crying out loud—we feel safe assuming), drink in hand and water ahead. 
And because Nina is our resident class clown, it's only fitting that she would respond with a replica of Chrissy's steamy snap, only from the comforts of what we can assume is her own bed, covers in hand, dolphin-sun-and-wave emojis ahead. 
I mean, seriously you guys, how many times do we have to tell you just how awesome the ladies of SI Swimsuit are? Chrissy and Nina are once again proving that our models are sexy AND silly, and we have our fingers crossed that this is only the first of many sexy Instagram face-offs to come! 
BONUS: See some Chrissy and Nina's best moments from SI Swimsuit 2014!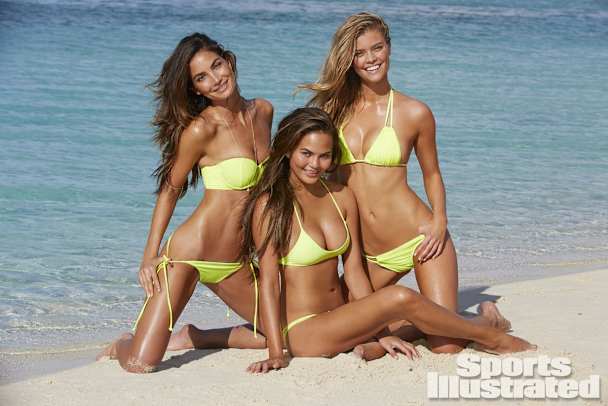 RELATED CONTENT
Swipe right: Matching with Chrissy Teigen on Tinder may not be as hard as you think!
​