Publish date:
Culinary cutie Chrissy Teigen admits she's 'a total hot-sauce freak'
In the latest example of Chrissy Teigen's cooking and eating habits that should render her a million pounds, we're learning that the 2014 SI Swimsuit cover model is "a total hot-sauce freak." 
The model turned foodie opened up with Food & Wine recently about her culinary obsessions and even gave a little insight into how she's choosing dishes for her highly-anticipated cookbook. "A lot of the recipes in the book come from my mom, who is Thai," Chrissy explained.
Been wondering about that sexy chicken-wing display on Chrissy's Instagram account? Turns out Chrissy loves John's fried chicken recipe, but "took it to the next level by swiping it with Cholula honey butter." She's really not kidding about that hot-sauce addiction. 
So what could be better than a model with a food obsession? One who will also be cooking on Fab Life, Tyra Banks' new ABC show! Chrissy will have her own kitchen set on the show and is already dreaming up opportunities to cook with the industry's best. "I'm going to beg my chef friends to come join me," Chrissy told the magazine. "I've cooked with Eric Ripert on his show before—I would die if he would come cook." 
To learn even more about Chrissy's secret weapons in the kitchen, check out the full interview on Food & Wine's website. 
BONUS: See some of Chrissy's best moments from SI Swimsuit 2014 & 2015!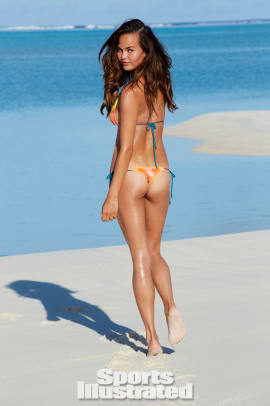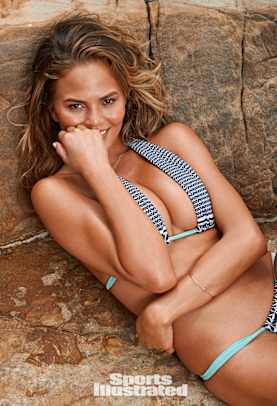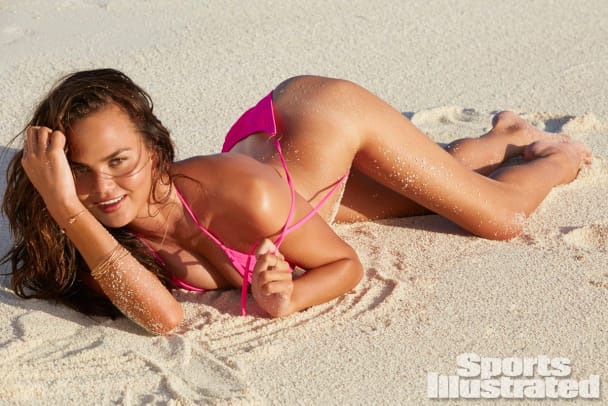 RELATED CONTENT
Chrissy Teigen pokes fun at her most controversial social media moments
Throwback Thursday: Chrissy Teigen dons body paint in the Bahamas