Publish date:
Chrissy Teigen is naked again and we wouldn't have it any other way
If you're wondering when exactly Chrissy Teigen wears clothes, you're not alone. But if you're complaining that she hardly ever seems to, we would kindly ask you to look the other way.
Flaunting her absolutely flawless figure on the new cover of the September Naked Issue of Women's Health UK, Chrissy opens up to the British publication about everything from her diet to her thoughts on impending parenthood. 
"I've always had to watch myself," Chrissy said. "My family is not naturally thin and we put on weight quickly. I find low-carb works for me.
"I used to take pride in the fact I didn't have to work out, and then I hit that age where you have to. I want to drink champagne and have hearty dinners, so I would rather work out for an hour and be able to do what I want."
For a model who's working on one of the most indulgent cookbooks we've ever seen, can you blame her? We can't! 
Chrissy is joined by a few British Olympic athletes and various icons who also strip down for the issue and open up about their figures and body image. 
And since Chrissy makes up one half of one of America's favorite couples, we have to be wondering when John Legend and our girl plan to start growing their little family! 
"I'm waiting for things to slow down, but things don't seem to be slowing down, ever, so I think, 'Just have one and deal with it,'" Chrissy revealed. "I'd love to have an excuse to be bigger. People will know as soon as I'm pregnant because I'll stop drinking."
With such candid honesty and frankness about her body and personal life, it's no wonder that Chrissy is one of the most endearing and admired models, social media mavens and icons in our society. And you know over here at SI Swimsuit, we couldn't be happier to call her one of our own; we love you, Chrissy! 
BONUS: See some of Chrissy's best moments from SI Swimsuit 2014 & 2015!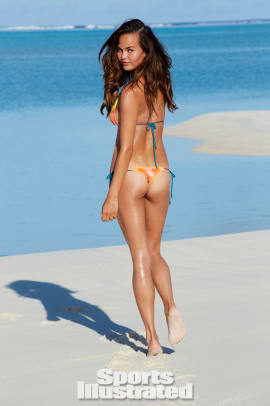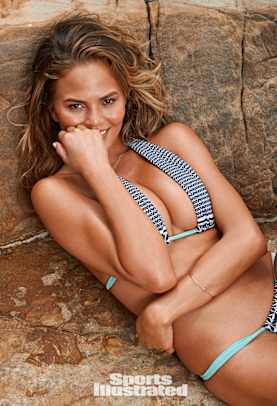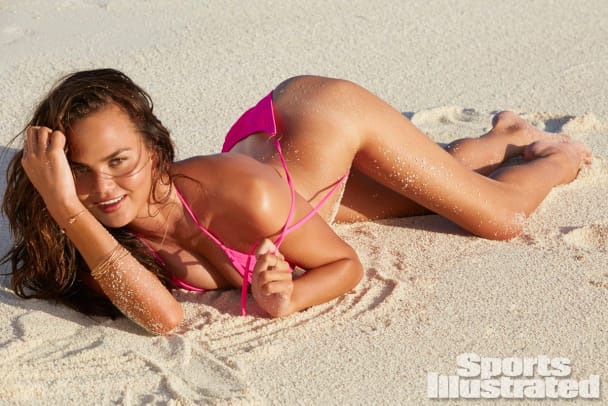 RELATED CONTENT
Chrissy Teigen on nudity: 'I actually am better in less clothing.'
MUST SEE: John Legend shares a private joke about Chrissy Teigen's most intimate areas