Publish date:
Here's why SI Swimsuit doesn't want Chrissy Teigen to lose weight before photo shoots
It's true—the fashion industry isn't kind. But Chrissy Teigen is revealing that not every client pushes back against her curves.
In an interview with HuffPostLive, our six-time SI Swimsuit model explains that she was labeled as "the athletic, curvy one, which is so crazy because [she] can't play any sports." That particular body type defined a majority of her modeling career because "to them, [she] was a catalog girl on lingerie. [She] wasn't ever invited to walk in a New York Fashion Week fashion show."
But when everyone's favorite model turned social media queen came in for her first casting with SI Swimsuit (a whopping seven years ago!), she realized that industry standards might be changing in her favor. She explains that "your body type isn't important to them...it was way more about having a personality and being able to represent this iconic brand, which was really exciting." 
And as if that weren't enough, she even goes on to say that before each annual shoot, "every single time I get an email from them hoping that I haven't lost weight. It's such a cool thing, no other client has ever said that to me, 'Please don't lose weight.'"
SI Swimsuit Editor MJ Day weighed in on the topic: "We've celebrated and tried to promote healthy, curvy and athletic body types since the magazine launched in 1964. Trends come and go in the fashion industry, and body types fall in and out of favor. But here at SI Swimsuit, we're always celebrating the healthy, curvy female. It's who we are as a magazine and it's what we believe is beautiful." 
Watch the full video above to hear Chrissy talk about how the fashion industry is becoming more accepting of varying body types, and be sure to join along as we look forward to another amazing issue of SI Swimsuit to hit newsstands in February 2016! 
BONUS: See some of Chrissy's best moments from SI Swimsuit!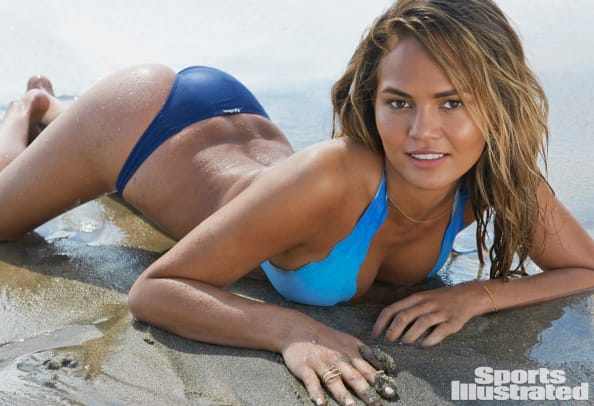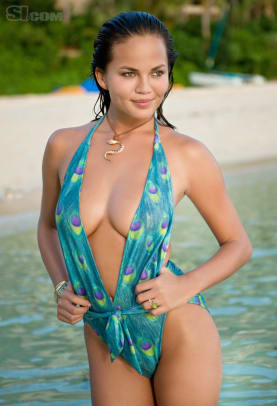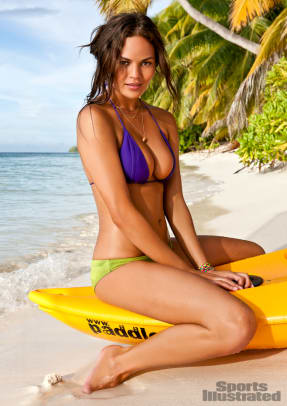 RELATED CONTENT
Chrissy Teigen combs a giant fork through her hair while singing lines from 'The Little Mermaid'—and actually sounds really great
Chrissy Teigen and Kim Kardashian break the Internet with a VMAs selfie