Publish date:
Chrissy Teigen on nudity: 'I actually am better in less clothing.'
If you've been noticing an influx of Chrissy Teigen themed content lately, that's because, quite frankly, what's not to love about the six-time SI Swimsuit model? 
​
Earlier today we shared a look at W Magazine's new roundup of the ten most influential models on social media, which, of course, included the one and only Queen of Twitter. What's better though, Chrissy, alongside fellow SI Swimsuit stars Irina Shayk, Emily Ratajkowski and Lily Aldridge, was willing to strip down for the high fashion glossy in the name of...sexiness. 
So it's only natural that W would capitalize on the chance to ask Chrissy about her topless shoot and preference in wearing clothes versus, well, not. Is our girl more comfortable in just her own skin or in a large, oversized coat? Watch the video below to find out: 
"I actually AM better in less clothing," Chrissy explains. "It's a blessing and a curse!" Well said, Chrissy! We know you look AMAZING in anything (or nothing at all), so for now we'll keep believing less is absolutely more!
Be sure to check out W Magazine's full "Privacy Settings" feature online, and keep coming back to Swim Daily for updates on your favorite SI Swimsuit models!
BONUS: See some of Chrissy's best moments from SI Swimsuit 2014 & 2015!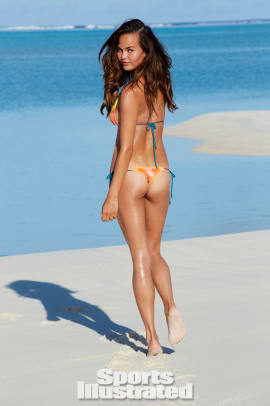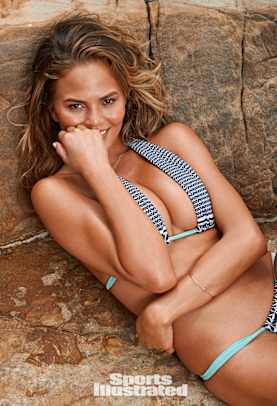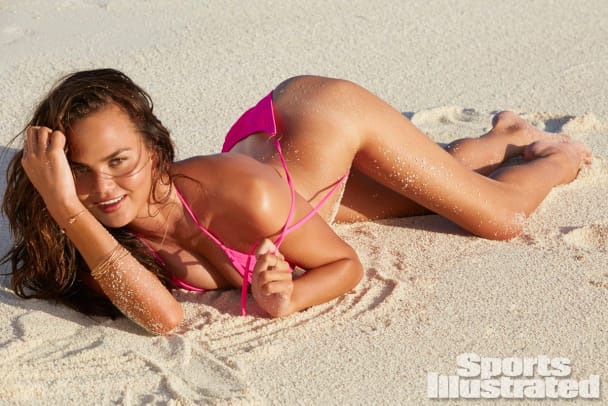 RELATED CONTENT
MUST SEE: John Legend shares a private joke about Chrissy Teigen's most intimate areas
​
Emily Ratajkowski, Irina Shayk, Chrissy Teigen & Lily Aldridge strip down for W Magazine