Publish date:
Emily Ratajkowski is naked again on Instagram...and you can thank her friend for that
Emily Ratajkowski's friend posts a naked snap of the Gone Girl actress on social media. 
Wayback Wednesday may normally be reserved for photos that are a little bit older, but you won't find us complaining about this naked snap of Emily Ratajkowski circa 2015! 
That's right, folks — Emily's baring all again, but this time we can thank her friend for sharing this cheeky throwback. Lara PiaArrobio, creative director of LPA The Label, took to Instagram earlier in the day to share the sultry snapshot of a nude Emily. In the photo, the model-turned-actress has her back facing the camera, showing off her exposed derriere​ for the world to see. 
And while little context is given for why Lara decided today was the day to post this particular snap, she does caption the photo "#ppandemeatpasta2015," leaving us to assume this must be a fond memory from Emily's whirlwind vacation on the Amalfia Coast two years ago.  
#https://instagram.com/p/BUuX8FmBfre/
Regardless of the meaning, thanks to Lara, you can bet this is a Hump Day we won't soon forget! 
BONUS: See some of Emily's sexiest moments from SI Swimsuit!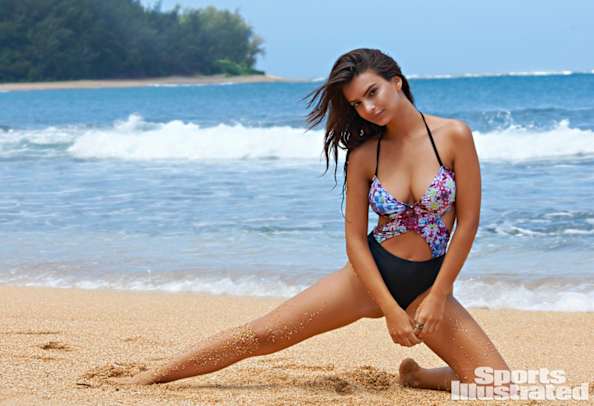 ​