Publish date:
Emily Ratajkowski wows the world with another one of her infamous nude selfies
If there's one thing that Emily Ratajkowski knows how to do better than anyone else in the world, it's sending the Internet into a frenzy. Be it with her drop-dead-gorgeous red-carpet looks, proclamations against the gym, or love for Game of Thrones, let's face it, we're all enamored with her every move. 
So it should come as no surprise that when the two-time SI Swimsuit model and wildly-successful actress opts to pose nude and then share it with her whopping 3.2 million followers on Instagram, we're going to take notice. Duh. 
'Tis the case with Emily's latest selfie, featured in the September issue of Interview Magazine, as a part of the publication's new #InterviewGang. Created to celebrate the power of social media, the hashtag is being used to showcase 100 of this generation's most influential people who are using their numbers on Instagram, Twitter and Facebook to change the world and culture around us. 
And even though we're not exactly sure how a naked Kim Kardashian in bed or glam Chrissy Teigen humping a vacuum is influencing the world we live in, we're definitely not against them. 
Founded by artist Andy Warhol, the magazine is known for its high-fashion prowess and creatiev nature. Interview editor Keith Pollock said, "We invited each subject to use this opportunity to create something powerful and personal: the utmost expression of themselves...Social media is where we live now, no question. And if Andy were still alive, he'd have a huge presence online."
Cheers to yet another magazine that acknowledges the beauty of the ladies of SI Swimsuit; we love you, Emily and Chrissy! 
BONUS: See some of Emily's best moments from SI Swimsuit 2014 & 2015!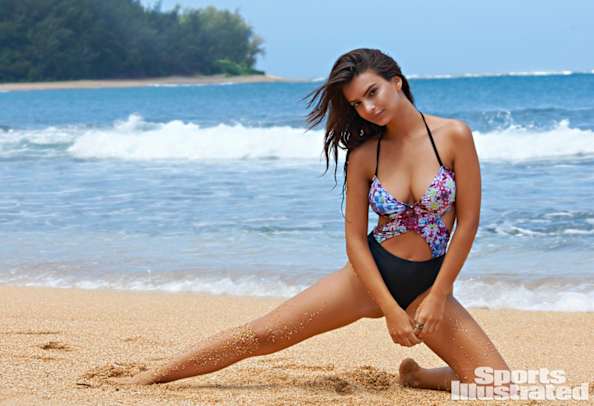 RELATED CONTENT
Get excited! SI Swimsuit is on location and here's an EXCLUSIVE sneak peek