Publish date:
Emily Ratajkowski pushes Instagram's 'No Nudity' policy to the limit with topless photo
Emily Ratajkowski has one of the most popular Instagram accounts in the world, and it's not hard to figure out why. With an array of scintillating photos, the model turned actress is constantly pushing the boundaries and testing the limits of Instagram's policies on nudity.
So it should come as no surprise that our two-time SI Swimsuit model is shocking fans, yet again, with her newest nearly-nude, black-and-white snap. Captioned "Night NYC," Emily poses topless, wearing nothing but a barely-there thong, as she runs her hand through her tousled locks. The photo went out to her 3.7 million fans on Sunday night and quickly racked up over 165,000 likes and over 3.000 comments from admirers, aspiring models, and undoubtedly a few haters. 
• Emily Ratajkowski wows the world with another infamous nude selfie
You won't find us complaining about a single part of the photo, but the big question remains—did Emily violate Instagram's rather strict policies on nudity? According to Instagram's Community Guidelines, the company understands there are "times when people might want to share nude images that are artistic or creative in nature, but for a variety of reasons, [they] don't allow nudity on Instagram." The rules go on to explain this policy covers both partial nudity, "close-ups of fully-nude buttocks," and "some photos of female nipples." 
Acting as the unofficial "Instagram Nudity Policy" police today, we're happy to clear Emily or any infractions. and invite you to take a break to bask in the beauty that is America's favorite social media queen. Here's to all the gorgeous photos of the Gone Girl star we know are yet to come! 
BONUS: See some of Emily's best moments from SI Swimsuit 2014 & 2015!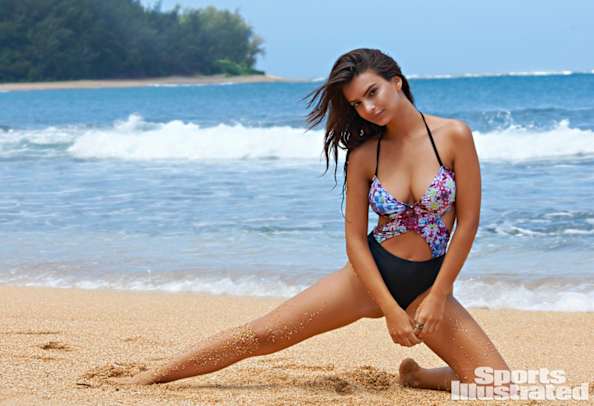 RELATED CONTENT
Emily Ratajkowski shares the sexiest bathtub selfie EVER
Emily Ratajkowski watches 'Game of Thrones' naked...don't you?