Publish date:
Genevieve Morton strips down and gets 'Cheeki' in new underwear ad
Ever wondered what it's like for a girl to get ready for that "intimate" part of a date? Well leave it to South African beauty Genevieve Morton to show us all how it's done!
In a new ad for Cheeki, an intimate apparel brand that offers "chic, high-quality underwear in a slim, lightweight, and airtight package designed for women on the move," Genevieve steps away just before a passionate kiss to ready herself for that highly-anticipated part of the night. Shaved legs? Check. Pasties removed? Check. Spanx replaced by sexy undies? CHECK. 
Watch the video below to see Genevieve bare all in the name of getting "date ready": 
Genevieve also took to Instagram to show off some sexy snaps from a feature with Galore, which goes into detail about her new collaboration with Cheeki. And let us just say, you do NOT want to miss these shots!
To learn a little bit about what modeling taught Genevieve in the bedroom, you can read her interview with Galoreonline now. 
BONUS: See some of Genevieve's best shots from SI Swimsuit 2014 & 2015!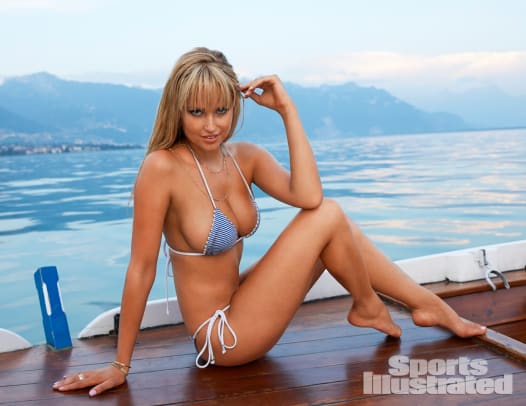 RELATED CONTENT
EXCLUSIVE: Genevieve Morton is as sexy as ever in these steamy, new swimsuit snaps
Escape the Monday blues with a look back at #ParadiseWithGen