Publish date:
Gigi Hadid silences body-shaming haters with a heartfelt Instagram post
Gigi Hadid isn't just an insanely gorgeous bombshell. Nor is she just another runway model. She's unique. She's beautiful. She's vulnerable. Oh, and she's also human.
And in an gut-wrenching Instagram post, she's addressing the haters who have berated her with backlash about her body during fashion month. Walking in shows for designers like Diane von Furstenburg, Tommy Hilfiger and Versace, Gigi has received standing ovations from attendees, but the response online has been the opposite of supportive. 
It seems that while multitudes of us would kill for her rockin' bod, "the world's most connected supermodel" has "let the negativity get to [her] a little." So before beginning her takeover of Paris Fashion Week, Gigi is standing up for herself (and women around the world). 
"I represent a body image that wasn't accepted in high-fashion before, and I'm very lucky to be supported by designers, stylists, and editors that I am: ones that know this is fashion, it's art; it can never stay the same. It's 2015," Gigi wrote. "Yes, I have boobs, I have abs, I have a butt, I have thighs, but I'm not asking for special treatment. Your mean comments don't make me want to change my body."
While we find it surprising that anyone would say negative things about our two-time SI Swimsuit model's flawless figure, it looks like Gigi definitely knows how to put those haters in their place. She even took to Twitter to show other models and celebs her appreciation of their differing body types:
And with the support of SI Swimsuit alum Tyra Banks, we're willing to bet this is only the beginning of a positive body image movement. You go, girl! 
BONUS: See some of Gigi's best moments from SI Swimsuit 2014 & 2015!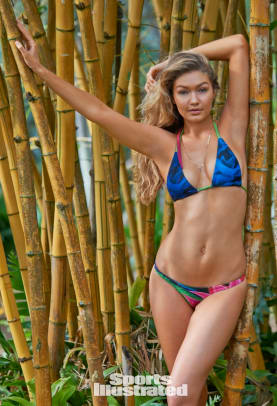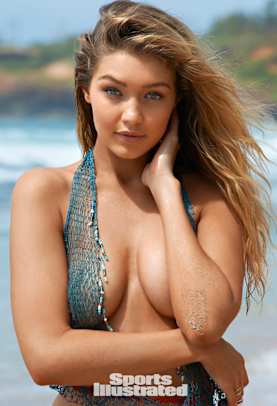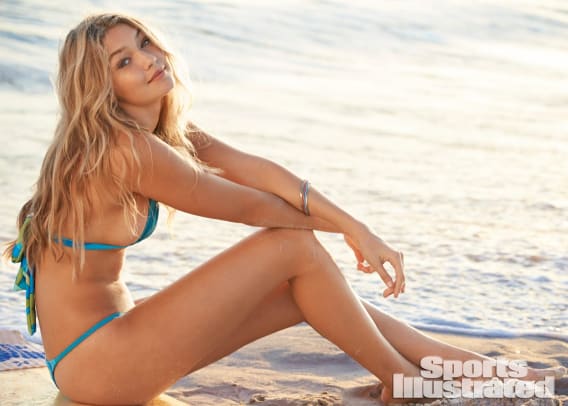 RELATED CONTENT
Gigi Hadid strips down for the sexiest mirror selfie we've ever seen!
​
Joe Jonas summarizes all of our feelings about Gigi Hadid in just one, adorable word