Publish date:
Kate Upton Wows Fans With Naked Flashback Friday Photo
Kate Upton drives fans wild with steamy, NSFW, Flashback Friday photo. 
It's a fiery Flashback Friday thanks to Sports Illustrated cover model Kate Upton. 
The blonde beauty took to Instagram last week to share a black-and-white snap from many years ago, and you better believe the Internet took notice. In the photo, Kate lies on a bed staring seductively into the camera, all while wearing nothing more than a gold chain necklace and bracelets. 
"nakey, nakey, naked #fbf @yutsai88," she captioned the post. 
In just six days, the photo raked in over 250,000 likes, with many fans commenting on Kate's beauty or choosing to focus on her marriage to Houston Astros pitcher Justin Verlander. 
"Insanely beautiful @kateupton," one fan wrote. "You are seriously, exceptional and complete perfection girl." Meanwhile, another chimed in, "Justin is surely a lucky man."  
No matter how you put it, Kate Upton was, is and always will be the woman of our dreams!
See all of Kate's stunning images from SI Swimsuit 2017: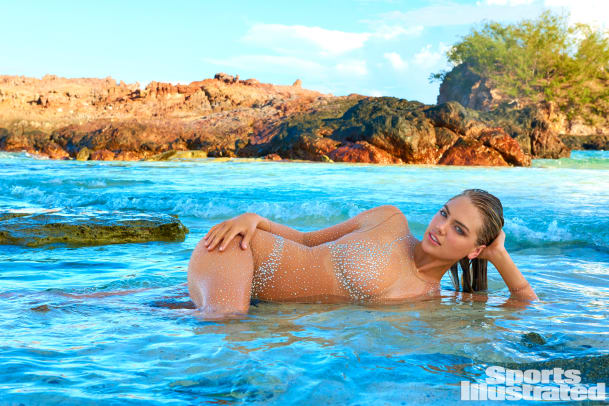 ​