Publish date:
STOP WHAT YOU'RE DOING RIGHT NOW and check out this topless selfie of Emily Ratajkowski and Kim Kardashian West!
Two of social media's biggest stars are working together to celebrate the beauty of women's bodies in the sexiest way possible...with a NUDE selfie! 
A couple of weeks ago, Emily Ratajkowski took to Instagram to show her support of Kim Kardashian West's controversial naked selfie. The reality TV star received heavy criticism from the likes of celebrities like Bette Midler, who suggested she'd have to "swallow the camera" to show America a side of her we've never seen before. But our own two-time SI Swimsuit model was more supportive, taking a nude selfie of her own to stand in solidarity with her follow A-list, female star. 
• Emily Ratajkowski shares the sexiest bathtub selfie EVER
Now it looks like the two gorgeous bombshells are breaking the internet with what is bound to be the HOTTEST PHOTO OF THE YEAR. How's that for making a statement in support of women having the freedom to choose "when and how [they] express [their] sexuality"? 
BONUS GALLERY: See some of Emily's best moments from SI Swimsuit!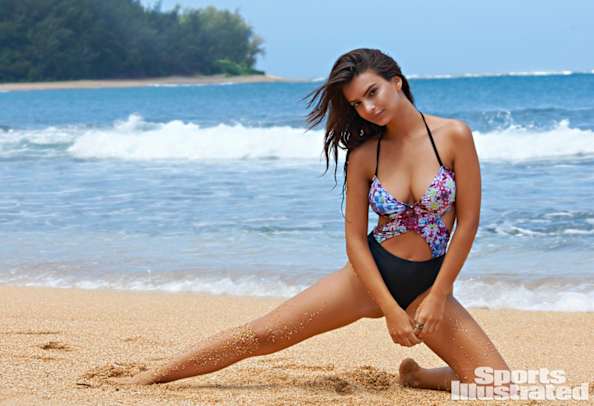 ​