Publish date:
Robyn Lawley posts topless photo defending her 'badass tiger stripes'
Swimsuit season may be in the rearview mirror, but our rookie Robyn Lawley has a message for moms who may still be shopping for the perfect suit: Be proud of your stretch marks! 
Robyn, who welcomed her baby girl Ripley this past spring, posted a topless photo to Instagram and Facebook last week, proudly displaying her "badass #tigerstripes" for the world to see. She also shared a refreshingly honest story in response to a disgustingly false headline published by a UK gossip magazine during her pregnancy. 
The caption on Facebook reads:
"Almost a year ago, an interview from a very honest maybe too honest conversation with a friend was manipulated and taken apart so heartlessly by a UK publication gossip page that at 7 months pregnant right after losing one of my my closest relatives, read 'Robyn considers abortion to avoid stretch marks."
She went on to explain: "I was shocked not only because that is not what I said, not to mention I already had a tonne of stretch marks like 90% of the world, but to read that entire article and be already heavily pregnant, that's their angle?"
Robyn took to social media to show off her stretch marks before they fade and encouraged women around the world to embrace their post-baby bodies.
Not one to shy away from controversy surrounding issue she feels passionately about, this isn't the first time Robyn has used social media platforms to stand up for her beliefs. Earlier this year, Robyn called out Instagram for it's unfair censorship policy of #curvy, and asked fans to help her celebrate the beauty of the female figure. 
BONUS: See some of Robyn's best moments from SI Swimsuit 2015!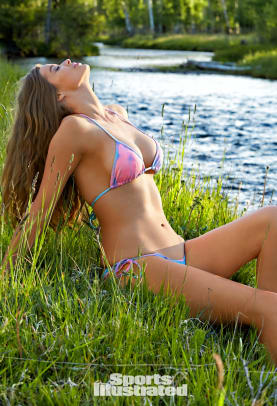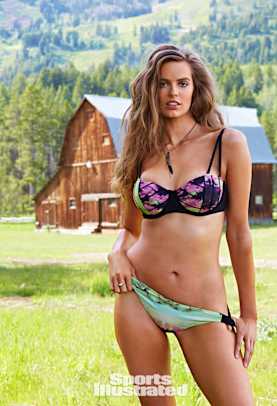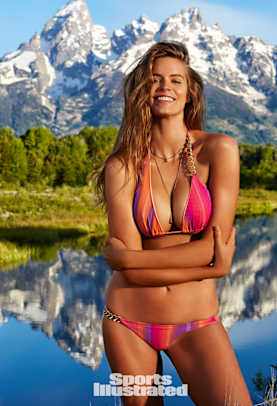 RELATED CONTENT
Robyn Lawley exposes Instagram's censorship policy in a weekend Twitter rant
Spend 50 seconds with rookie Robyn Lawley, and get a little kiss!