Publish date:
Ronda Rousey shares the secret to great sex: "If you need lube, then you're being lazy."
If you thought Ronda Rousey was just a champion in the Octagon, think again. Because in a new sex advice column for Maxim, the UFC fighter is proving that her skills and expertise are known to peak in the bedroom, too. 
The MMA goddess turned actress answered readers' questions and in the process ended up sharing everything from her biggest turn-off to her favorite morning-after meal. But can we just say, it's her advice for what a guy should always do in bed that really shows she knows what she's talking about. 
Jack, 36, from Los Angeles wrote in to ask for some advice and Ronda replied with a tip so brilliant, we're left wondering how we didn't come up with it ourselves. 
"What should a guy always do? Take his time. In general, a girl takes a minute. He needs to get her ready. You should never need lube in your life. If you need lube, than you're being lazy...and you're not taking your time."
You hear that, boys? Even "the world's most dominant athlete," who's been known to beat opponents in mere seconds, knows that when it comes to intimate time, speed actually isn't the best attribute you can offer. 
Also worthy of noting: Ronda goes on to explain that the sexiest date a guy could plan for her would involve a pick-up truck, buffalo wings and cider beer. So the next time you find yourself wallowing over the fact that Ronda's definitely out of your league, you can rest easy knowing that at least you're turned on by the same things! 
BONUS: See some of Ronda's best moments from SI Swimsuit 2015!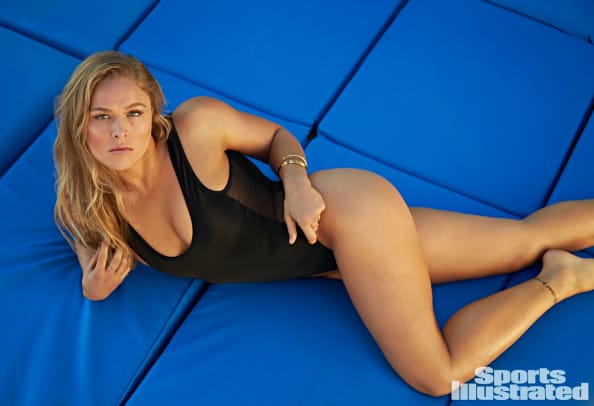 RELATED CONTENT
Ronda Rousey visits The Tonight Show, people can't keep their eyes up
Ronda Rousey discusses her sex symbol status and which MMA fighter should appear in SI Swimsuit