Publish date:
Sara Sampaio's sexy, outdoor-shower photo will literally make your jaw drop
It's no surprise that we think Sara Sampaio is one of the sexiest women in the world. I mean, do we really need to remind you of just how irresistible she made Route 66 look in the 2015 SI Swimsuit issue? 
So when Sara took to Instagram to announce her recent trip to Bora Bora with VS Swim, we knew a few steamy snaps were bound to pop up. But never in a million years did we think the Instagram gods would provide us with the sexiest, outdoor-shower photo of all time. We repeat: OF ALL TIME. 
•Sara Sampaio and Bregje Heinenn heat up fall with Revolve Clothing
Prepare to let your jaw drop uncontrollably. And don't say we didn't warn you...
See what we mean? And while we like to think that Sara looks best in front of a SI Swimsuit crew, shooting for our annual glossy, we know in reality she looks drop-dead gorgeous EVERY SINGLE DAY. 
To see more photos from Sara's exotic shoot in Bora Bora, be sure to check her out on Instagram! 
BONUS: See some of Sara's best moments from SI Swimsuit 2014 & 2015!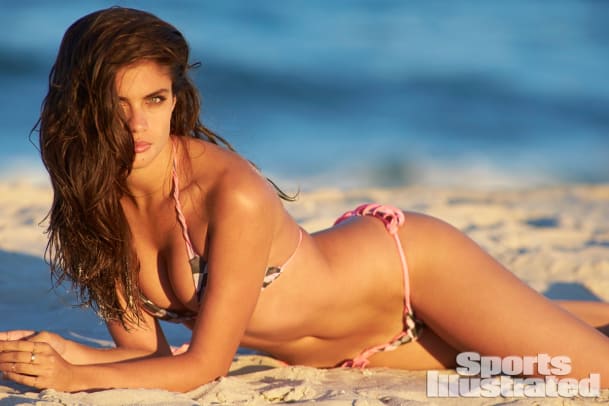 RELATED CONTENT
Congrats to the newest Victoria's Secret Angel, Sara Sampaio!