Publish date:
Prepare to lose it over these sexy Hannah Ferguson GIFs
Here at SI Swimsuit, we sure do love Hannah Ferguson. Not only is she drop dead gorgeous, but she also happens to have that Southern charm that you just can't ignore. 
So, since the three-time SI Swimsuit model had arguably her hottest shoot ever this year, we decided a celebration was in order. From working her magic in a fringe bikini to making our cowgirl fantasy come true, there's nothing our favorite Texan can't do. 
What are you waiting for? These 10 GIFs explain exactly why Hannah will always have our hearts: 
1. She's great with a little fringe. 
2. Her milkshakes bring all the boys to the yard.
3. Her childhood dance lessons really paid off.
4. She's the cowgirl of our dreams. 
5. She first captivated us in NOTHING BUT BODY PAINT. 
6. She makes any car look instantly sexier. 
7. She believes there's no bikini too small. 
8. She has an appreciation for soft swimsuits. 
9. She's perfected the art of twerking. 
10. And she's living proof that Texas is the best. 
BONUS GALLERY: See some of Hannah's best moments from SI Swimsuit!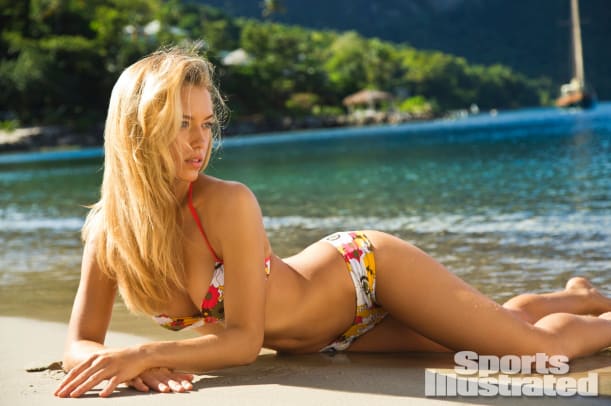 ​