Publish date:
Throwback Thursday: Angie Everhart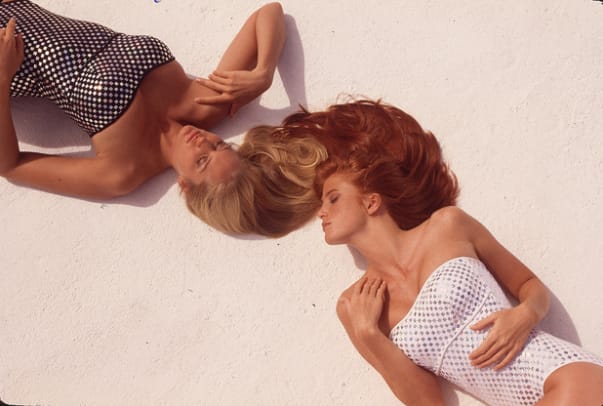 ***
Last year wasn't overly kind to the Akron girl-turned-90s-supermodel Angie Everhart, who underwent surgery for thyroid cancer. Thankfully the surgery was a success and just one week after the surgery she tweeted that she was cancer-free.
The bombshell who is known in the industry for her vibrant red hair, appeared in five Swimsuit issues between 1991 and 1996, has maintained her place in the biz as an actress (she could be seen most recently in the 2011 Anna Faris comedy Take Me HomeTonight). But she'll always be spottable from a mile away thanks to that mane, the same one that earned her two "Super-Hair World Cup" titles* in 2006 and 2010.
Enjoy this retrospective honoring the woman who paved the way for future fiery stunners, like Cintia DickerandLily Cole. Here's to a happy 2014.
———
*While Swim Daily cannot speak to the prestige of this title, this is the first we have heard of any such tournament and therefore believe it to be the highest honor a Pantene Girl can achieve. The circa-1995 website that may or may be hosted by Geocities is another story.
***
MOVING PICTURE: Angie in South Africa, 1996
************
MORE ANGIE: