Publish date:
Kate Upton wears low-cut dress, media has fun with headlines
Kate Upton has been turning heads since she first appeared in the 2011 SI Swimsuit Issue, and judging by some of the headlines last week, not much has changed. Kate wore a low-cut black dress with an off the shoulder cut to the annual Harper's Bazaar Evening of Fantasy Celebrating Icons on Wednesday night. As you can see below, the outfit got some attention.
The media also took notice, as you can see from some of the headlines below:
Kate Upton's Cleavage Will Make Your Eyes Pop Out Of Your Skull
-Perez Hilton
Busting Out: Kate Upton's Cleavage Steals the Show at NYFW
-New York Post
Kate Upton's Cleavage Is Out of Control at Harper's Bazaar Party
-E! Online
Kate Upton: My Boobs Are an Optical Illusion
-TMZ
Kate Upton's Cleavage Cannot Be Contained by Her NYFW Dress
-Entertainment Tonight Online
Kate Upton Puts Her Boobs On Display During NYFW Event
-In Touch Weekly
Safe to say Kate's dress was a hit. Can't wait to see how she tries to top it at the next red carpet!
BONUS: See some of Kate's best moments from SI Swimsuit 2011-14!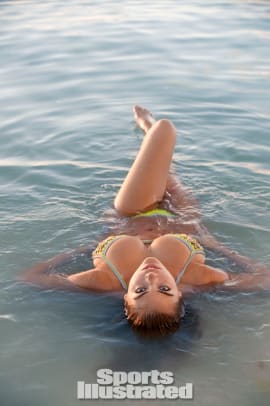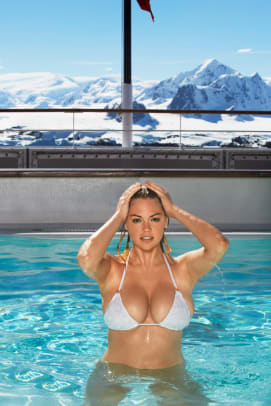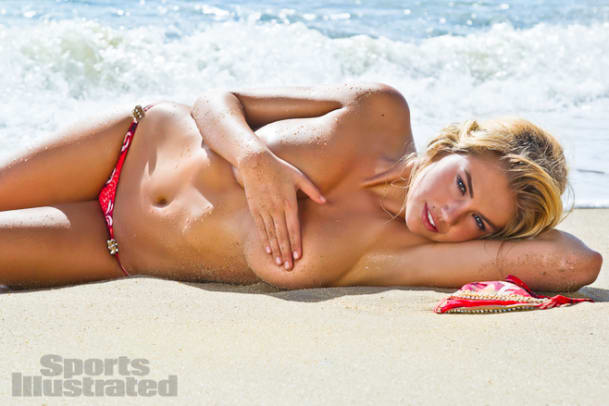 ​