Anastasia Ashley continues to prove she's the 'world's hottest surfer'
Remember back in July when Anastasia Ashleylanded the cover of FHM and was deemed the "world's hottest surfer?" Well, not much has changed and we couldn't be happier about that!
Starring in a new short video on Instagram, Anastasia reinforces her unofficial title as she shows off her flawless figure, with surfboard in tow. And as she twirls around, the lyrics to the accompanying song which prompt viewers to "let me escape in your eyes," couldn't be more true. Because when Anastasia looks THAT GOOD, literally all we can do is swoon.
Shot by Derek Dunfee, a San Diego-based photographer, Anastasia told Swim Daily that the shoot was "just for fun" and these behind-the-scenes moments are only a snapshot of some great content set to be released on her blog. So we invite you to join us, as we wait with bated breath for more ultra-sexy moments as Anastasia hits the waves in style!
BONUS: See some of Anastasia's best moments from SI Swimsuit 2014!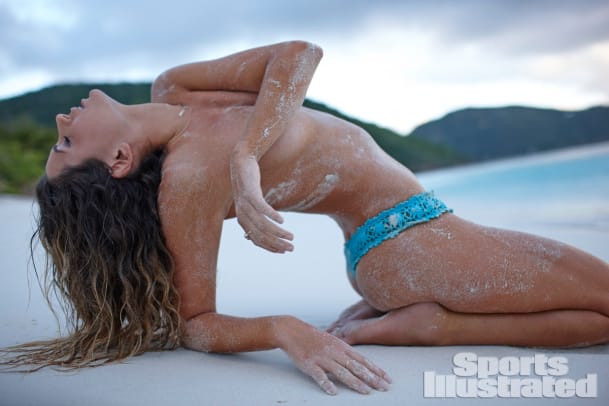 RELATED CONTENT
Anastasia Ashley talks body paint, monster waves & more on SI NOW
Anastasia Ashley stars as the 'world's hottest surfer' on the cover of FHM