Brooklyn Decker declares that Kevin Bacon is her dopplegänger with hilarious Instagram photo
This post was written by Jillian Ruffo and originally appeared on People.com. 
Victoria Justice and Nina Dobrev. Chase Crawford and Ian Somerhalder. Kim Kardashian and Kylie Jenner. Celebrity doppelgängers are everywhere. And as for Brooklyn Decker, well, she just realized who her Hollywood twin is: Kevin Bacon.
On Thursday night, Brooklyn posted a makeup-free, teary-eyed selfie on Instagram, writing, "Apparently mommy can't read sad scripts anymore." But hours after sharing the photo, her fans found something more important to discuss: the fact that she resembles the 58-year-old actor.
After posting the photo, the star changed her caption: "TWO PEOPLE COMMENTED THAT I LOOK LIKE KEVIN BACON HERE SO THE SITUATION HAS EVOLVED. DO I LOOK LIKE KEVIN BACON? IF SO, WHAT CAN WE DO WITH THIS NEW REVELATION?!"
And after some time, she accepted her fate that yes, she does in fact look like Kevin. Brooklyn posted a new photo, of herself and the actor side-by-side, writing "New development: "We're f—ing twins."
BONUS: See some of Brooklyn's hottest moments from SI Swimsuit!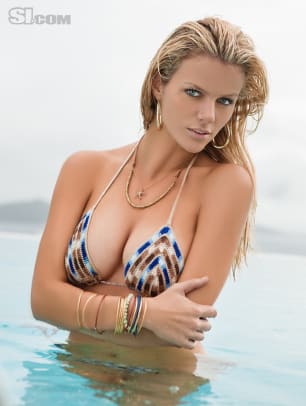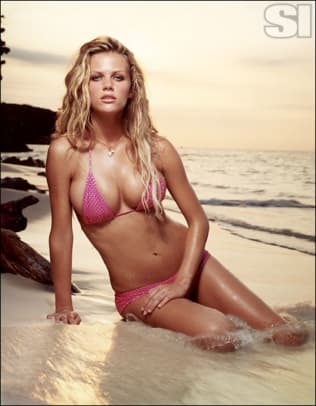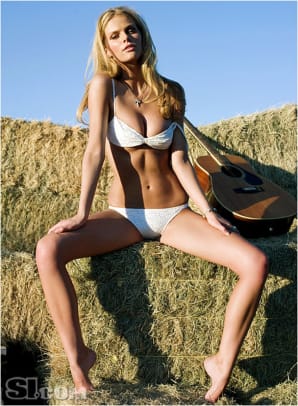 ​