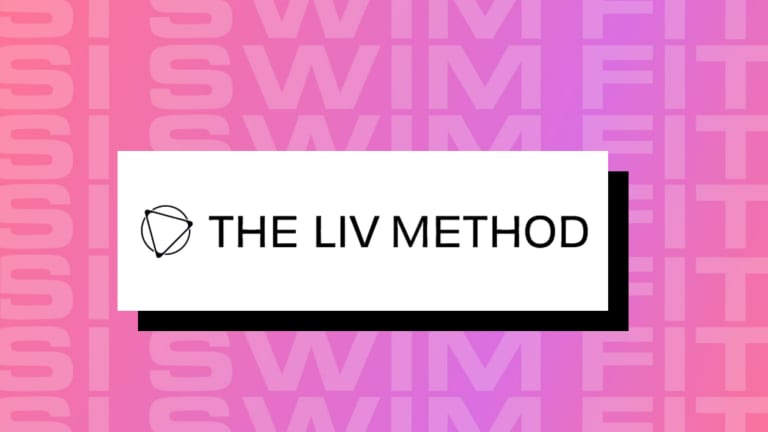 SI SWIM FIT: The LIV Method
Hiring a personal trainer can be a hard decision to make. It's intimidating and let's face it, a blow to our egos that we're not all capable of figuring out how to get a body like J.Lo. But the truth is, in order to achieve your dream results you have to go to the experts and that's why we're introducing you to NYC's best-kept fitness secret, The LIV Method.
The LIV Method is far more than just working out with a personal trainer. It's a one-stop shop for a healthier lifestyle. Their mission is to bring a higher standard of personalized care to their clients with three core values: Longevity, Integrity and Vitality. Get it? LIV! Founder Matt Sauerhoff launched The LIV Method back in 2016 as a personal training concierge, servicing clients in residential gyms. In 2018, in response to the growing number of people he saw seeking a structured, progressive and personalized fitness program, The LIV Method opened its first location as a pop-up which they quickly outgrew. Two years later, The LIV Method has expanded and launched its brand new flagship location in the heart of midtown Manhattan with 30 of the best trainers the city has to offer and the client list to match. Best part? You don't have to live in New York City to work out with the best. The LIV Method offers a fully virtual experience that is guaranteed to match what you'd get in person.
I bet you're thinking, How does it work? Well, it's simple. On their website, you fill out a form that allows them to better understand you. They want to know how often you currently work out, your goals and even the little details like if you prefer a drill sergeant trainer or someone a little more nurturing. Next, you get on a call with Sauerhoff, and things get personal. Trust us – you'll walk away from that phone call feeling like your life is about to change for the better. From there, you'll meet the trainer that's your perfect match and the rest is history. In no time you'll be LIVing your best life.
Hiring a personal trainer is a big decision, so we figured you might still have a few questions. We connected with Sauerhoff to give you the full download on The LIV Method.
SI: What sets The LIV Method apart from other gyms/training facilities?
MS: Everything that we do at The LIV Method is tailored to your wants, needs and abilities. We take the time to get to know each and every one of our clients' stories. No detail is too small and helps us develop a progressive program that is as unique as each of our clients. The level of specificity we put into our programming supported by our highly educated team makes for a great recipe for success. As a team we align ourselves with your goals and give you the structure and support with an actionable plan to help you get from where you are to where you want to be.
How do you measure the success of your clients?
There are many ways to measure success. Our goal is to help create small victories that propel our clients to their end goal and beyond. Through our approach and teaching, we help shift the focus from what initially can start out as aesthetic goals to performance-based goals. We aim to show incremental strength and endurance development as indicators of change – progress not perfection.
You say The LIV Method is more than just a workout, but a way of life — can you explain what this means?
The LIV Method is all about relationships. Our trainers know that the sessions with us in the studio are just the tip of the iceberg. We connect with our clients during the sessions, but more importantly, in between appointments. We help by continuous, consistent conversations with our clients. Through this, we are able to identify the many different variables and factors that make up their lifestyle and their overall well-being. We aim to make small, sustainable changes that will yield the biggest impact in improving their quality of life such as sleep, hydration, nutritional choices, finding general activities that can be woven into their everyday existences. This is how we slowly, but surely, help shape and change the way our clients LIV.
What would you say to someone who is intimidated by the thought of personal training?
Everything that we do is designed to meet you exactly where you are. We take the time to get to know your wants, needs and abilities and craft a program with that in mind. During your first appointment, we are very quickly able to identify where you are. Combining this with the knowledge and background we have from our initial phone call, we are able to bridge the gap from where you are to where you want to go.
Ready to start LIVing? Click here for more information on The LIV Method. Give it a try and tag us in your sweaty selfies using #SISwimFitSWEAT for a chance to be featured!