Publish date:
Congratulations are in order for our new hot momma, Ariel Meredith!
The SI Swimsuit family just keeps growing, and this time, our congratulations are going out to the one and only Ariel Meredith! 
Celebrating the arrival of their "little champ," Ariel and her NFL-star fiancé, Hakeem Nicks, shared a sweet photo on Instagram of the newborn's first Tar Heels gear. It looks like the little one will have no choice but to support his dad's alma matter! 
Ariel has appeared in the SI Swimsuit issue a whopping five times and seeing her gorgeous figure in a bikini NEVER gets old. Best known around these parts for her hilarious personality and fearless nature, we know for a fact that Ariel is going to be an all-star mom (not to mention the hottest one in town, for sure). 
Congratulations Ariel and Hakeem on your precious little one—your SI Swimsuit family can't wait to meet the handsome new Amir! 
BONUS: See some of Ariel's best moments from SI Swimsuit 2015!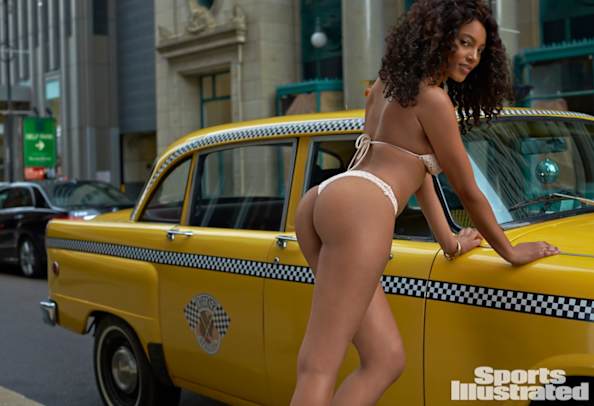 RELATED CONTENT
Enjoy a good laugh with Ariel Meredith during her 2015 outtakes!
Celebrate Cinco de Mayo with Ariel Meredith in Riviera Maya, Mexico