Publish date:
Q&A: Ariel Meredith discusses Voss Foundation, plans for the summer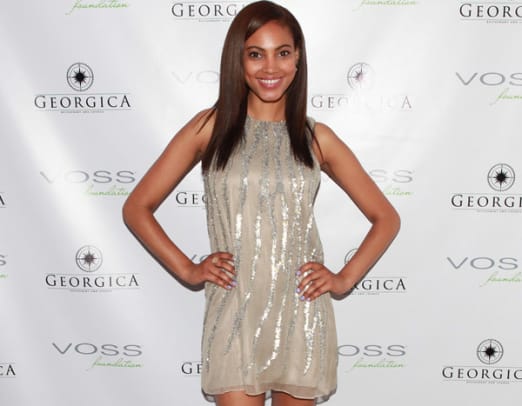 Three-time SI Swimsuit model Ariel Meredith mixed in a little philanthropy with her July 4th weekend as the Louisiana native hosted the Voss Foundation's first annual fundraiser in the Hamptons. The foundation is dedicated to providing access to clean water to communities in Sub-Saharan Africa and raising awareness of ongoing need in the region  SwimDaily caught up with Ariel to discuss the event.
SwimDaily: Tell me about the event you hosted. How did you learn about the Voss Foundation?
Ariel Meredith: I was so honored to host the benefit for the Voss Foundation and their mission to provide clean water to communities in Sub-Saharan Africa. Poverty, hunger and lack of access to clean water are all linked. As we support the Voss Foundation we are helping families and communities in the most essential ways. I first learned about the organization through a great friend  and the more I researched on this organization I knew I definitely wanted to support and be more involved.
SD:  Is this your first time in The Hamptons? What do you think?
AM: This wasn't my first time in The Hamptons, however it was my first time  going this summer and I had a blast!! Love coming to The Hamptons!!
SD: Summer is here. Any big plans for the next couple months?
AM: Summer is finally here, Yay!! I'm always traveling to beautiful places for work. Whenever i get some downtime ... I definitely have a few secret getaways planned for the next couple months.
SD: You're from Louisiana. What did you miss most about summers back home? What do you not miss?
AM: Yes, being from Louisiana our summers are a lot longer and more humid ... I miss that. I don't miss taking a shower and soon as you walk outside you feel like its time for another shower (lol). All in all there's no place like home.
SD:  Describe your absolute perfect summer day.
AM: My absolute perfect summer day would consist of good company, barbecue, fun time by the pool/beach, rooftop parties and taking my dog to the park.