Publish date:
Chrissy Teigen and John Legend recreate 'The Devil Wears Prada' before bed
This post was written by Emily Kirkpatrick and originally appeared on People.com. 
You don't just happen upon the title of social media queen by chance, a fact Chrissy Teigen, as one of the reigning artistes of the medium, knows all too well. The model has invested a fair amount of her free time into sharing every facet of her life, ruthlessly clapping back at the endless stream of trolls on Twitter, and even sharing all of her various drunk musings, trials, and tribulations on Snapchat, much to the delight of her millions of followers.
And if you thought the Sports Illustrated Swimsuit star had already reached peak overshare this weekend, drunkenly snapping the removal of her clip-in hair extensions while writhing in a bodysuit on the floor, on Monday night she proved there's still plenty more facets of the platform left for her to explore, beginning with recreating a handful of scenes from The Devil Wears Prada.
​
While some people like to wind down for bed by taking a bath, sipping some warm tea, or reading a book, Chrissy and her husband John Legend aren't most people. Instead the pair chose to relax by acting out a few of their favorite moments from the beloved fashion industry film. Dressed in only a white towel, Chrissy begins by lying on the floor, holding the sash of a duster in her hand and deadpanning to the camera in her best Miranda Priestly impression, "Florals? For Spring? Groundbreaking." As John walks in to the room, sincerely asking what she'd like to eat for dinner, the model retorts while lying on the floor, "Can you even spell Gabbana?!"
From there, the musician decided to get in on the movie homage as well, playing the role of the main character Andy Sachs' boyfriend Alex and yelling, "In case you were wondering the person whose calls you always take, that's the relationship you're in!" To which Chrissy replied confusedly, "Postmates?"
The couple then go on to do some of the greatest hits from the film, including the famous line, "a million girls would kill for this job" and "splashed across Page Six, you're known as the Snow Queen, your kids see it." Now that she's flawlessly taken on Meryl Streep, it seems like only a matter of time before we all get the John and Chrissy reboot of Clueless we so deserve.
BONUS: See some of Chrissy's best moments from SI Swimsuit!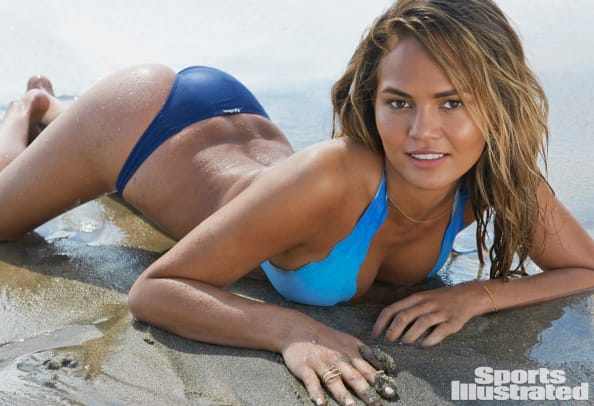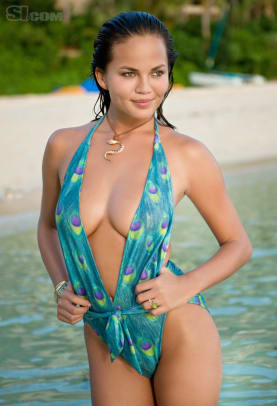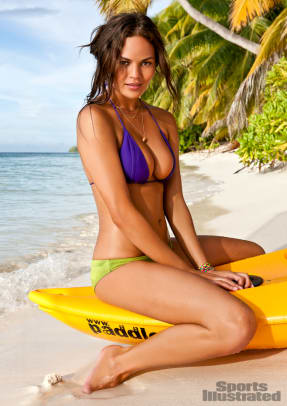 ​