Publish date:
Is Chrissy Teigen letting President Obama choose her baby's name?
What's a gal to do when her rock star husband isn't on board with her favorite potential baby name? Get the support of the President of the United States, of course. 
• Chrissy Teigen gets bedazzled in the most intimate of places for SI Swimsuit 2016
And that's exactly what Chrissy Teigen revealed she did, Tuesday night on the Late Show with Stephen Colbert. While on a whirlwind media tour to promote her new cookbook entitled Cravings—despite the fact that she's SEVEN MONTHS PREGNANT—Chrissy dropped the POTUS' name in the best way possible. 
"I asked Barack (laughs)...I asked President Obama if he liked one of our name choices and he said he did. I wanted to ask him because John (Legend) isn't sold on the name, so I figured if he liked it, John would be sold on it. He says it's too Hollywood."
GOOD NEWS: Chrissy also revealed in the clip that her hubby is getting ready to take a summer-long paternity leave, which is guaranteed to give him plenty of time to get used to whatever gorgeous name Chrissy and President Obama decided on for her firstborn. 
BONUS: See all of Chrissy's out-of-this-world photos from SI Swimsuit 2016!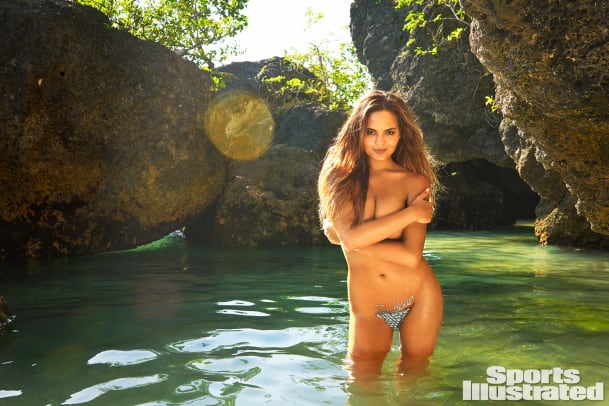 ​