Publish date:
Chrissy Teigen makes John Legend work for his chicken wings
If Chrissy Teigen and hubby John Legend weren't already at the top of your ultimate #RelationshipGoals list, it's time to reevaluate your priorities. 
On Thursday night, the couple both posted videos from a photo shoot for Chrissy's highly-anticipated cookbook, and let's just say, they're giving the technique of "shake and bake" a whole new meaning. Balancing a plate of chicken wings on her bum, Chrissy teases John, who is in the pool, and each time he jumps up to grab a wing—you guessed it—she shakes the plate the other way. We can't make this stuff up, you guys. 
And while Chrissy took the comical route in her "what's up chicken butt" caption, her rock star hubby took a sweeter approach...
We think it's safe to assume that John's favorite things fall in line with ours: chicken wings, pool time, water aerobics and Chrissy Teigen. The order, in this case, is the only thing left up to interpretation. 
So while you strategize how to one day find a relationship that is even remotely as awesome as Chrissy and John's marriage, we invite you to sit back, relax and enjoy watching Chrissy "shake it, baby, shake" and "bring it back" routines. We guarantee you won't be disappointed. 
BONUS: See some of Chrissy's best moments from SI Swimsuit 2014 & 2015!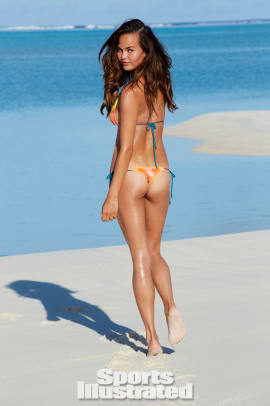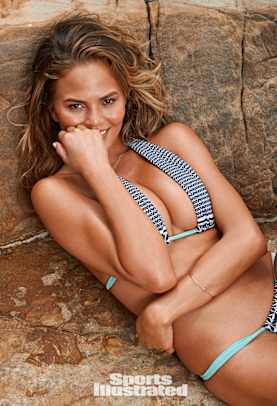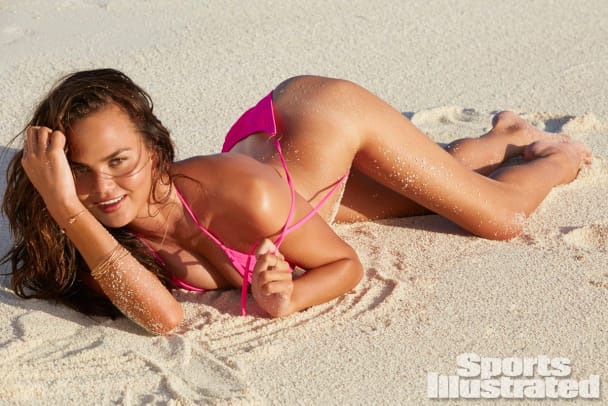 RELATED CONTENT
Chrissy Teigen is naked again and we wouldn't have it any other way
​
Chrissy Teigen and Nina Agdal show off a whole lot of booty, instantly start new Instagram trend