Publish date:
MUST SEE: John Legend shares a private joke about Chrissy Teigen's most intimate areas
If there was any doubt about how perfect Chrissy Teigen and John Legend are for each other, this new clip from Hollywood Game Night is putting the haters to rest.
In an exclusive clip for PEOPLE, the power duo appears on the show on opposing teams, during which Chrissy's team captain reveals he is from Clovis, California. Who knew such an obscure city in the Golden State state could have such an interesting meaning for two of the most admired celebrities in pop culture right now. 
As John explains that there's a running joke between them in which Clovis refers to a very intimate part of the female anatomy, he clearly takes the story a step too far. Watch the clip below to see Chrissy pounce at her hubby when their inside joke becomes very, very public.
Be sure to tune in on Tuesday, July 7th, at 10pm EST to NBC for the season premiere of Hollywood Game Night, and keep coming back to Swim Daily for updates on all of Chrissy and John's crazy antics as a couple! 
BONUS: See some of Chrissy's best moments from SI Swimsuit 2014 & 2015!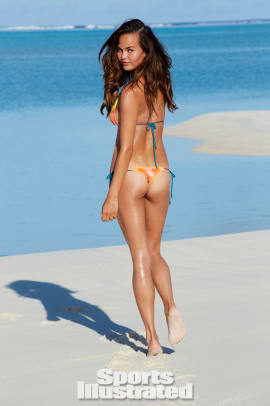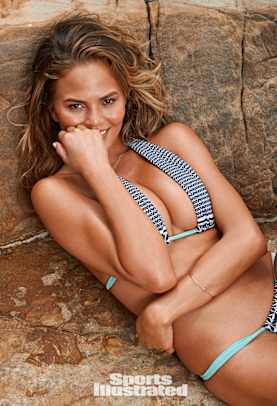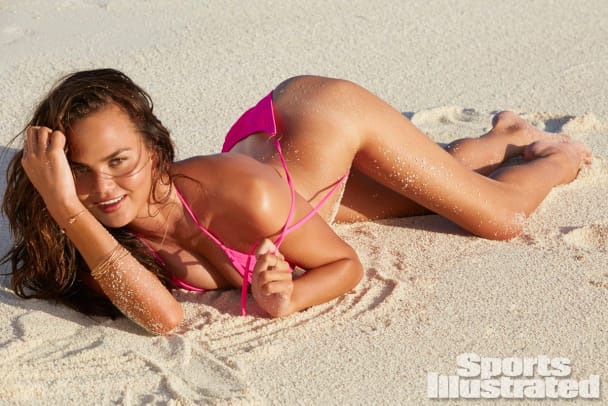 RELATED CONTENT
Topless Chrissy Teigen eats spaghetti in bed—and she still looks sexy
Chrissy Teigen suffers a 'wardrobe malfunction of the highest caliber'