Publish date:
Let the belly rubbing begin—Chrissy Teigen and John Legend are FINALLY pregnant!
Chrissy Teigen and John Legend are HAVING A BABY. We repeat: Chrissy Teigen and John Legend have created what will be the CUTEST BABY EVER. 
In what is some of the most exciting news we've ever heard, our six-time SI Swimsuit model, comedian and everybody's favorite social media maven has announced on Instagram that she and her rock star hubby are FINALLY preggers. 
"John and I are so happy to announce that we are pregnant :) As many of you know, we've been trying to have a baby for a while now. It hasn't been easy, but we kept trying because we can't wait to bring our first child into the world and grow our family," she captioned the photo on Instagram. "We're so excited that it's finally happening. Thank you for all your love and well wishes. I look forward to all the belly touching! Xx"
The new daytime TV star recently opened up on FabLife about her struggles to get pregnant and bonded with SI Swimsuit alum Tyra Banks over the difficulties that come with wanting to be a parent. 
"I will say, honestly, John and I are having trouble," Teigen admitted, while discussing her experience with fertility doctors. "We would have had kids five, six years ago if it'd happened," she explained. "But my gosh, it's been a process!
"So, anytime somebody asks me if I'm going to have kids, I'm like, 'One day, you're going to ask that to the wrong girl who's really struggling, and it's going to be really hurtful to them. And I hate that. So, I hate it. Stop asking me!'" 
Luckily, the questions can now come to a halt, as we all wish Chrissy and John the happiest of pregnancies! We already cannot wait to meet your little one—let the belly rubbing begin! 
BONUS: See some of Chrissy's best moments from SI Swimsuit!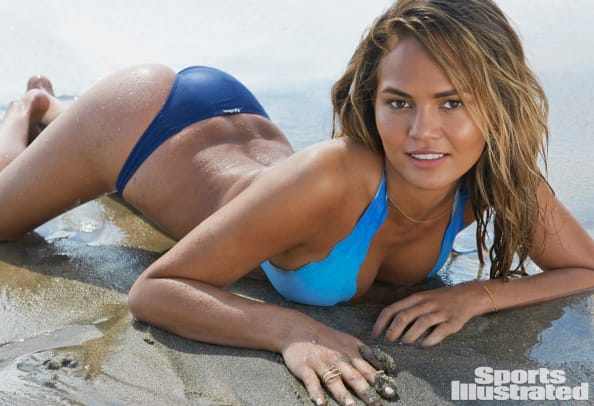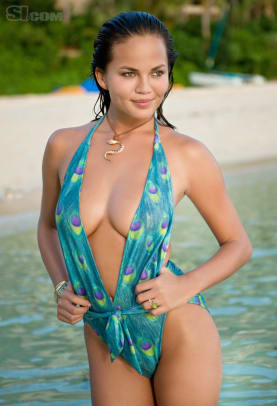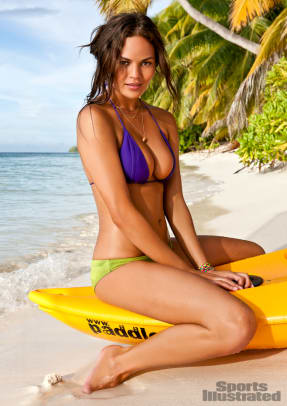 RELATED CONTENT
These Instagram moments prove Chrissy Teigen and John Legend deserve a sitcom about their lives
Q&A: Chrissy Teigen on Ashley Madison, Amy Schumer and which Seinfeld cast member is the hottest