Publish date:
Chrissy Teigen combs a giant fork through her hair while singing lines from 'The Little Mermaid'—and actually sounds really great
If you've ever seen The Little Mermaid (who hasn't?!), then you're about to experience a whole new level of appreciation for our girl Chrissy Teigen. 
Rocking a gorgeous striped blouse, lace bra and figure-hugging pencil skirt, Chrissy was all fun-and-games on the set of ABC's The Chew. I mean, what would you do if you found a giant, oversized fork and had the sense of humor that the six-time SI Swimsuit model does? You'd pull out your best Ariel impression, of course!
Best known for her social media antics (which even led to a Samsung commercial), Chrissy's "Part of Your World" singing debut comes as no surprise. From the chicken-wing pool moment to tearful pie-eating incident, let's be real—this is just "another day at the office" for America's favorite model turned comedian turned TV-show host turned social media maven. 
BONUS: See some of Chrissy's best moments from SI Swimsuit 2014 & 2015!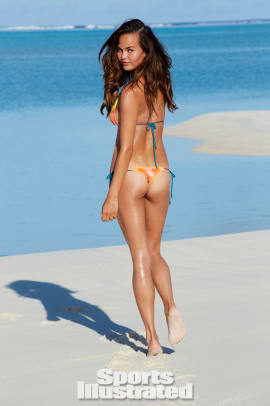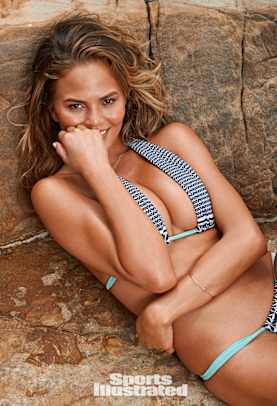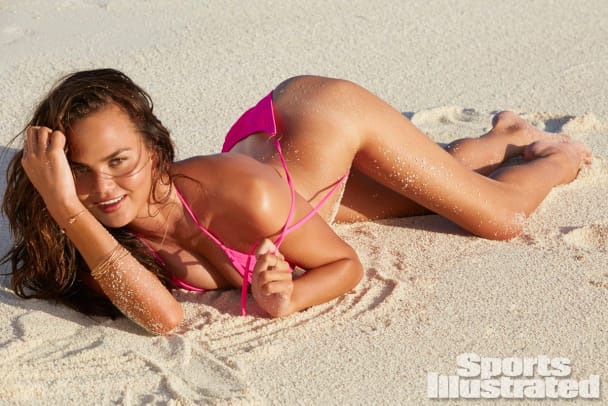 RELATED CONTENT
Chrissy Teigen and Kim Kardashian break the Internet with a VMAs selfie
Chrissy Teigen comes clean about the role tequila played in that bare-butt John Legend photo