Publish date:
DVR Alert: Chrissy Teigen's reality show debuts tonight on VH1
Model Employee cast :: Courtesy of VH1
If you're an avid SwimDaily reader, you know we love to write about Chrissy Teigen, whether she's visiting the set of The Office or sitting at home making fun of The Met Gala. Those who don't know her are about to get a large dose of the SI Swimsuit Model as her reality show on VH1, Model Employee, debuts tonight at 10:30 p.m. Tonight's episode's teaser is as follows:
Eight hand-picked models arrive in Las Vegas to unknowingly compete in a series of challenges in order to win a coveted spokesmodel job as grand prize, but many of them do realize getting down and dirty is only the beginning.
How can't you watch? SwimDaily promises its usual brand of extensive, boots on the ground journalism as the series unfolds. In the meantime, here are some of Chrissy's best swimsuit photos.
***********
GALLERY:Chrissy Teigen's 2013 SI Swimsuit Photos
VIDEO: Chrissy Teigen Up Close | Chrissy Teigen Intimate
***********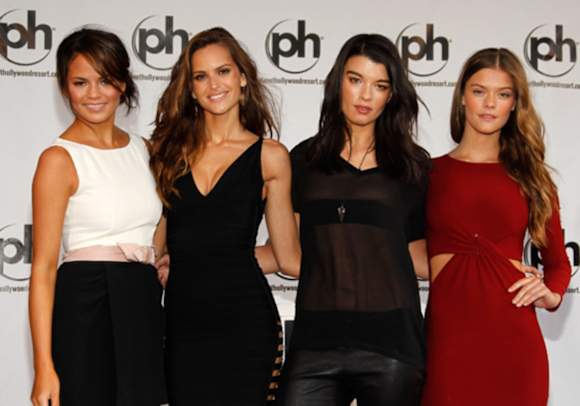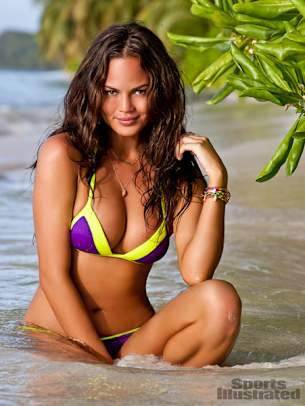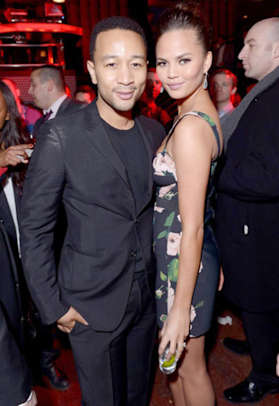 Still not excited? Below is the official press release for the new show:
Santa Monica, CA (April 8, 2013) – VH1's newest reality-competition series Model Employee offers eight models the opportunity to become the face of the Mandalay Bay Resort & Casino, Las Vegas, but not without an arduous journey first. Supermodel host Chrissy Teigen reveals that it won't be all champagne and caviar for these eight ladies. In order to become this prestigious brand's new "it" girl, the models will have to get to know the hotel from the ground up as they perform numerous jobs that Mandalay employees perform on a daily basis. Watch as these contestants understand the true meaning of "getting your hands dirty" on Model Employee, premiering Wednesday, May 8th at 10:30PM ET/PT on VH1. To learn more about "Model Employee," go to www.vh1.com or follow the latest news on Twitter @VH1 and Facebook www.facebook.com/vh1.

The models arrive by private jet to Sin City expecting to participate in a photo shoot to land a career-changing job, but instead arrive to Mandalay Bay to find a banquet hall full of un-cleared dining tables. Their first task: bussing the tables and cleaning the massive banquet hall in less than 20 minutes. It quickly becomes obvious that this will not be the typical interviewing process for a model. Mandalay Bay is in search of its new spokesmodel and they want a woman who truly knows their brand inside and out. To find the perfect person they are putting their candidates under a microscope as these models perform jobs that include flying on a pulley system as a wine angel, cleaning the shark tank and even manually picking through the garbage for recyclable items.

Model Employee is hosted by supermodel Chrissy Teigen, who is joined by judges: Jimmy Smith, The Chairman, CEO and Chief Creative Officer at Amusement Park Entertainment; Vanessa Branch, The First Orbit Gum Girl, who "fabulously" cleaned up dirty mouths for 8 years; and Patrick Miller, Vice President of Marketing at Mandalay Bay Resort & Casino.

Model Employee is executive produced by Stephen Lambert, Eli Holzman and Kevin Bartel for All3Media America, Michael Flutie for Madwood and Troy Searer. Executive producing for VH1 are Tom Huffman, Jill Holmes and Jeff Olde.