Publish date:
Chrissy Teigen explains why she skipped the Billboard Music Awards
This post was written by Brittany Talarico and originally appeared on People.com. 
Chrissy Teigen is a fixture on the red carpet. When she's not promoting her own projects, she's always on hand to support husband John Legend (they had a marathon awards season thanks to John's work on La La Land), and she's very candid about what really goes into getting ready for big events. She's also known for her social media commentary on her wardrobe. (Never forget the AMAs "hooha" debacle.)
So why wasn't Chrissy her husband's plus one to the Billboard Music Awards? That's the question her Twitter followers were asking, and she had a very simple answer: She didn't want to get dressed.
"My sister and niece live in Vegas. I'm hanging out with them and not trying to force my back into a dress. but watching #bbmas!," Chrissy tweeted to explain why wasn't alongside her husband.
For his part, John looked dapper in a plaid suit, white dress suit and Gucci loafers.
Check out PEOPLE's full 2017 Billboard Music Awards coverage.
Chrissy loves to talk about her wardrobe woes, turning to social media to share everything with her fans, from trying to fit her chest into a zip-front jumpsuit to drunkenly taking off jewelry to getting her pants tailored. And while we missed her at the BBMAs we can't wait until she forces herself into a dress very soon.
BONUS: See some of Chrissy's best moments from SI Swimsuit!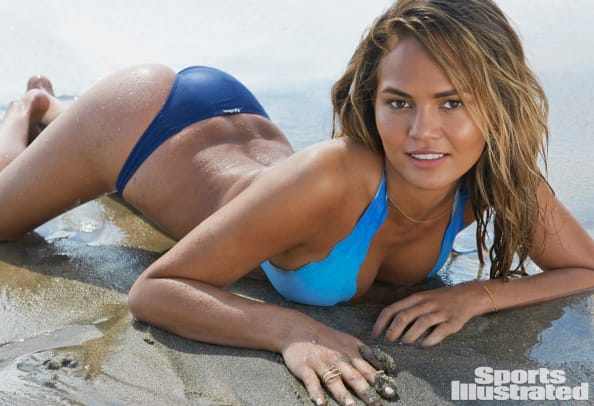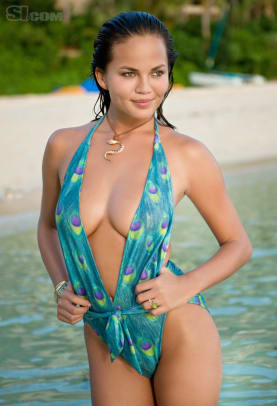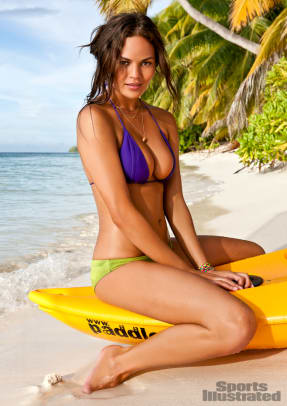 ​