Publish date:
REPORT: 2015 Cover Model Hannah Davis and Derek Jeter are engaged!
It's been a year since former New York Yankees shortstop Derek Jeter ended his 20-year baseball career, and approximately eight months since model Hannah Davis landed the cover of the 2015 SI Swimsuit issue—and these two just keep on winning.
According to the New York Daily News, the world-renowned athlete liked it (aka: the GORGEOUS Hannah Davis), so he put a ring on it. No official wedding date has been released, with a source close to the couple reportedly revealing that The Captain has simply already given Hannah an engagement ring and a promise. 
Derek may have hinted at his desire to start a family of his own before retiring last year, during an interview with NBC's Brian Williams, according to Bill Price of the New York Daily News:
"I want to have a family. Who knows when it's gonna be? But I look forward to it."
Hannah and Derek, who have been a couple since 2012, are known for being a "notoriously private pair," who only just made their public debut at the Met Gala this past May. 
So while we don't yet know if the good news is true—we'll have to see what is bound to be a beautiful diamond on Hannah's left hand first—we mimic the world's response in both wishing the happy couple only the best and wallowing in the fact that Hannah Davis is indeed, perhaps now more than ever, off the market.
UPDATE 11/03/15:Page Six has shared a first look at the gigantic rock that just might be Hannah Davis' engagement ring from long-time beau Derek Jeter. The website reported that the 2015 SI Swimsuit cover model was spotted showing off her "stunning engagement ring" as she walked down Fifth Avenue with her mom on Monday afternoon.
And while we're hesitant to assume anything since the couple has not made an official engagement announcement as of yet, it's certainly looking more and more like New York's hottest couple is in fact getting ready to tie the knot. 
BONUS: See some of Hannah's best moments from SI Swimsuit 2014 & 2015!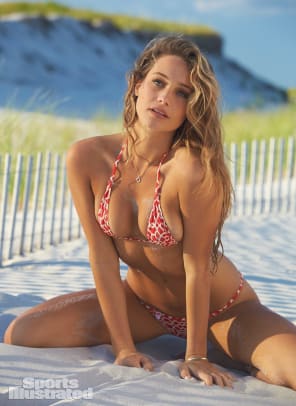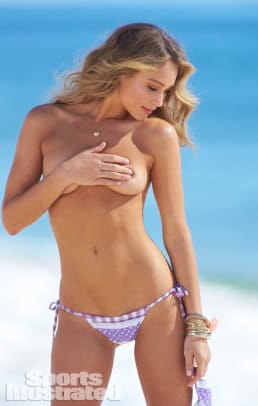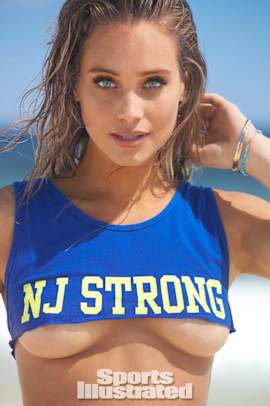 RELATED CONTENT
Summer of Swim: Celebrate the 4th of July with cover model Hannah Davis
It's official! Hannah Davis scores the cover of the 2015 SI Swimsuit Issue