Publish date:
Rookie Erin Heatherton consults for SI's first-ever body-paint cover
SI Swimsuit rookie Erin Heatherton knows a thing or two about body paint. After becoming a living canvas for Joanne Gair to work on in St. John for the SI Swimsuit 2015 issue, she ought to have a few tips to dole out. 
So when MLB star Giancarlo Stanton of the Miami Marlins was ready to go under the paintbrush, the team here at SI knew exactly who to call. Happy to step in as a "bodypainting sherpa and posing consultant," Erin flew down to Miami and joined Stanton for the longest photo shoot of his life. 
Just 14 hours later (no, that's not a typo), the two had discussed everything from high school basketball to dealing with the nerves that come along with lacking clothing in a room full of people.
"Never have 14 hours gone by faster."
And the results could not be more fantastic. Gracing this week's national cover, Stanton looks as comfortable in paint as he does at home plate. 
Watch the video below to see Erin steal a selfie with Giancarlo Stanton as he gets bodypainted!
BONUS: See the body-painting session from the POV of rookie Erin Heatherton!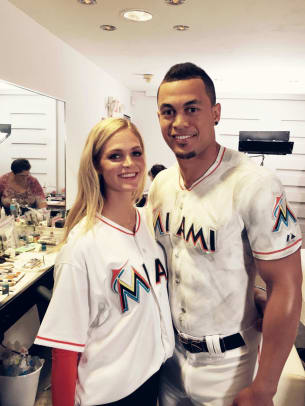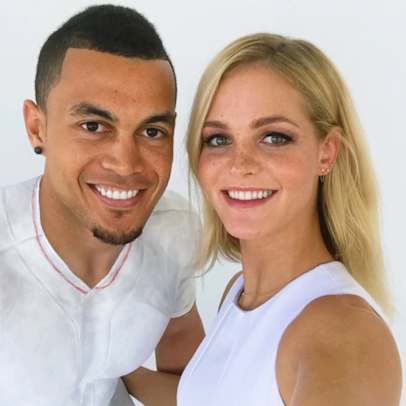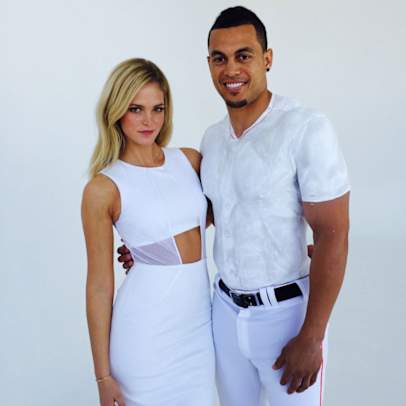 (
)
RELATED CONTENT
Get up close and personal with rookie Erin Heatherton!
​
Playing it cool by the Bay: Behind the scenes on the Levi's shoot with Samantha Hoopes, Colin Kaepernick and Vernon Davis