Publish date:
Erin Heatherton flaunts her figure for LASCANA swimwear
Erin Heatherton is in a bikini. We repeat, ERIN HEATHERTON IS IN A BIKINI. 
Our resident blonde, freckled, rookie beauty is back at the world of swimwear in her new campaign for German swimwear label LASCANA.
Known for their annual "Cool Man Contest," LASCANA is working with Erin to find a "cool man" to star with her in the next LASCANA campaign. The competition also offers a Yamaha XV950R motorbike to the winner...but who really cares about a bike when you get the chance to work with a supermodel as beautiful, fun and cool as Erin?  
Rocking bold hues, sexy leopard prints and nautical vibes, Erin appears to be in her element once again, splashing about in the waves and soaking up the sun. We do think beaches suit her quite well...don't you? 
See our favorite shots from Erin's LASCANA swimwear campaign below: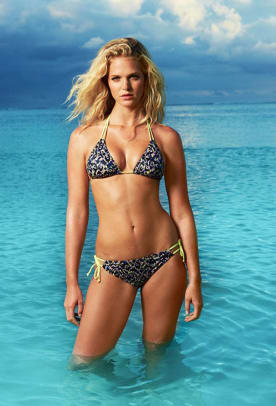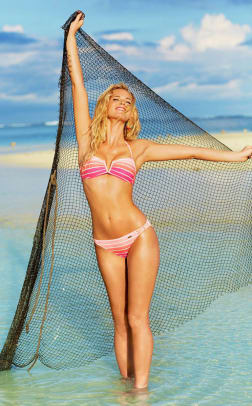 BONUS: See Erin uncovered on the beaches of St. John for SI Swimsuit 2015!

RELATED CONTENT
Get up close and personal with rookie Erin Heatherton!
​
Meet your 2015 Sports Illustrated Swimsuit Issue Rookies: No. 1 Erin Heatherton