Publish date:
Gigi Hadid named Daily Front Row's Model of the Year
Can you think of something Gigi Hadid hasn't done in the past year? We can't. 
Let's see...She made an appearance in Vogue and Harper's Bazaar. She met Anna Wintour and Karl Lagerfeld backstage before walking in the Chanel runway show for the first time. And she was recently named the new face of Maybelline New York, just to mention a few. 
• Rookies Who Rocked 2014: Gigi Hadid
And now, at the start of what is sure to be another epic year in her blossoming career, the 19-year-old blonde beauty has yet another accolade for her resume as The Daily Front Row's Model of the Year. The award was presented by fashion icon Nicole Richie last night at the inaugural Fashion Los Angeles Awards (FLAs), which were created to "celebrate fashion's finest for their unparalleled contributions to Hollywood style."
Other winners included Jeremy Scott for Womenswear Designer of the Year, Christian Louboutin for Shoe Designer of the Year, and Time Inc.'s own Ariel Foxman and InStyle for Fashion Media Brand of the Year.
Quite simply, we couldn't be happier to call Gigi part of the SI Swimsuit family, and we wish her only the best as she continues to take over the world! 
See Gigi's rookie debut in the 2014 SI Swimsuit issue: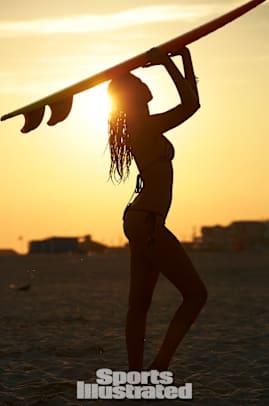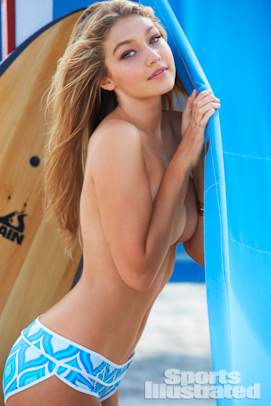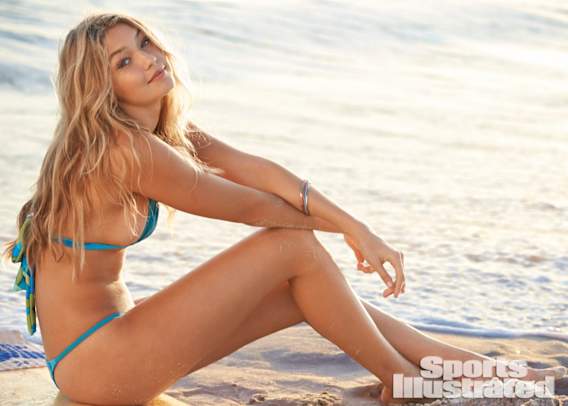 And get intimate with Gigi at the Jersey Shore:
RELATED CONTENT
Gigi Hadid is the new face of Maybelline
Gigi Hadid tells the Daily Front Row she didn't pose nude to provoke you, OK?