Publish date:
Gigi Hadid Claps Back At Paparazzi After Being 'Legally Pursued' For Using an Image Without Credit
Gigi Hadid speaks out against the paparazzi in candid, raw Instagram post. 
Former Sports Illustrated Swimsuit model, Gigi Hadid has a public service announcement for...the paparazzi! 
Gigi took to Instagram yesterday to announce that she may be getting sued by the paparazzi. "Yesterday I heard from my management that I am being 'legally pursued' for my last now deleted Instagram post. The photo is by a Paparazzi & is one of me on the street outside an event last week," she stated in the Instagram caption. 
"These people make money off us everyday, LEGALLY stalking us day in and day out – for nothing special – for us to walk six feet to a car and six feet into a work building," she continued. "They drive dangerously close and extremely recklessly; they put the general public in danger in pursuit of a photo"
• Gigi Hadid on Weight-Loss Criticism: 'I Know I'm Skinny...I Want an Ass, Too.'
Gigi goes on to explain that she finds herself staying home and avoiding going out in public many days to keep from being followed and having her picture taken. And despite the fact that she respects their role in covering celebrities like herself, Gigi hopes that her post will bring to light the serious problems paparazzi often cause for those in her position. 
"I understand this is how you make your living, and I respect that this is something that I must accept with my job. But there is a line."
See all of Gigi's stunning photos from SI Swimsuit 2016: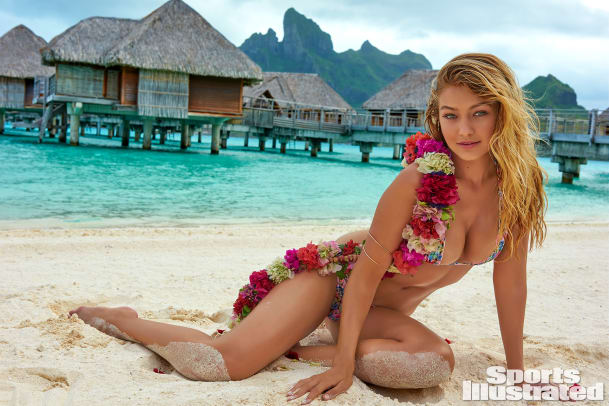 ​