Publish date:
Gigi Hadid on nudity: 'I've never been scared of being naked in pictures.'
Tis' the week of SI Swimsuit models showing their vulnerability and honesty...
In an all-new cover feature for the September issue of W Magazine, two-time SI Swimsuit model Gigi Hadid opens up about her status as "the world's most connected supermodel." 
In her interview, W Magazine says Gigi and gal pals Kendall Jenner and Cara Delevingne are a new kind of supermodel, the "Post It Girl," or models who build their career through social media. With 5.1 million dedicated Instagram followers, there's no denying Gigi must be doing something right.
"I have always been aware of the business side of this industry," Gigi tells W Magazine. "I've always seen it as a career that required work and planning… Both commercial and high fashion are what make my job so interesting."
And as it turns out, Gigi also has no problem with nudity (no objection from us!). "I've never been scared of being naked in pictures, but I wouldn't do naked for naked's sake. With Tom, it was an easy decision," she tells the magazine of her decision to pose naked for the Tom Ford Velvet Orchid fragrance ads. "When you think of scent, you don't think of clothes. In the beginning, I thought Tom would not want to know my name. But he made a space for me in the high-fashion world. When Tom liked me, other jobs followed."
What could be better, you ask? Even with all her success, Gigi is still down-to-earth and doesn't take herself too seriously. In her "runway training" video, the California cutie jokes about learning to strut her stuff and practicing her signature walk on a treadmill.
Be sure to read Gigi's entire interview when the September issue of W Magazine hits newsstands on August 18th!
BONUS: See some of Gigi's best moments from SI Swimsuit 2014 & 2015!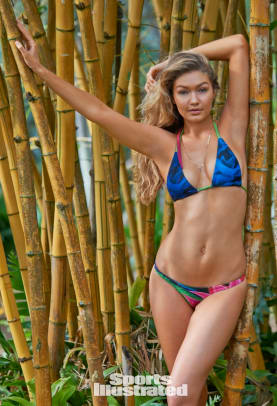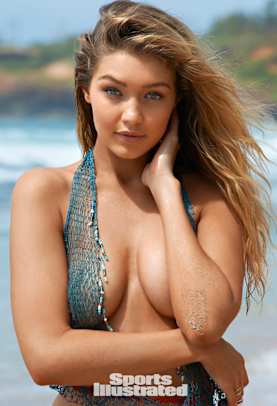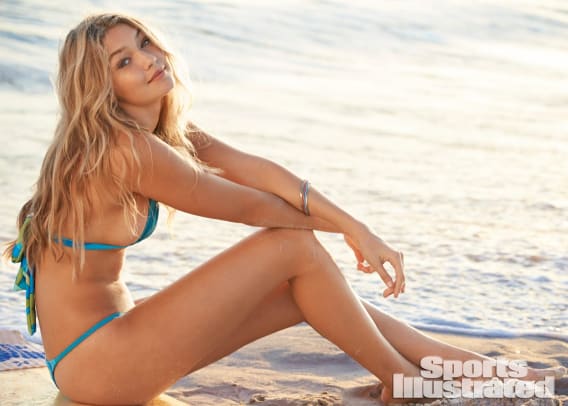 RELATED CONTENT
Get intimate with the ladies of SI Swimsuit on the beaches of Kauai!
Gigi Hadid turns up the heat in South Beach for Seafolly Swimwear