Publish date:
#TBT: Irina Shayk explains looking 'jetlagged' to Ellen DeGeneres
Remember when Irina Shayk graced the cover of SI Swimsuit back in 2011? I mean, how could you forget? 
Well as it turns out, when one of our ladies lands the cover, they subsequently also land the opportunity to do a whirlwind media tour that sometimes involves meeting comedy queen Ellen DeGeneres. 
So when our resident Russian beauty shared a short part of her 2011 appearance from The Ellen DeGeneres Show on Instagram last week, we instantly knew you guys would want to relive Irina's 2011 glory days during this week's #TBT. What you might not have expected though, was to hear Irina comment on how jetlagged she was when the cover photo was snapped...
For the record, the team over here at Swim Daily does NOT look that sexy when we step off of a plane and have minimal time to relax and recoup. But then again, we also don't have Irina's genes...thanks a lot, parents. 
To see Irina's full appearance, check out The Ellen DeGeneres Show Youtube page, and as always, be sure to keep coming back to Swim Daily for updates on all of your favorite SI Swimsuit models! 
BONUS: See some of Irina's best moments from SI Swimsuit 2015!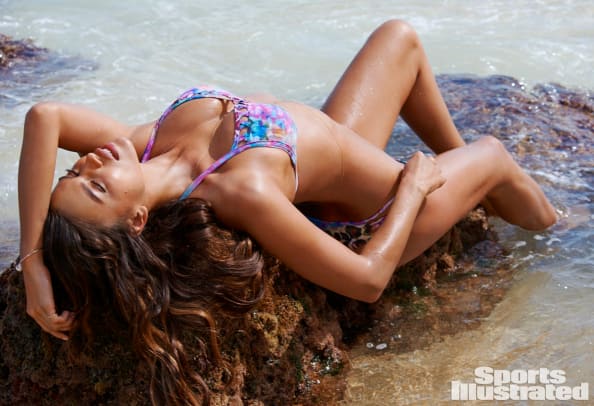 RELATED CONTENT
Irina Shayk is the perfect muse for Bebe's 'Summer of Enchantment'
Emily Ratajkowski, Irina Shayk, Chrissy Teigen & Lily Aldridge strip down for W Magazine