Publish date:
Gear up for National Donut Day with the ladies of SI Swimsuit!
What did we say about loving any excuse to celebrate a holiday with the ladies of SI Swimsuit? We weren't kidding.
Back at it this week, we're preparing to gorge on our favorite sugary breakfast treats to celebrate National Donut Day tomorrow, and as it turns out, some of the ladies from our sexy glossy enjoy those decadent pastries as much as the rest of the world. Granted, they indulge less often than most of us, but it's the thought that counts, right? 
Lucky for you, Sara Sampaio, Ariel Meredith, Hailey Clauson, Samantha Hoopes, Rose Bertram, Solveig, and Kate Bock were all thinking ahead during SI Swimsuit Launch Week and willing to weigh in on such a pivotal, annual celebration. It would seem that overwhelmingly, the ladies of SI Swimsuit enjoy a classic glazed donut over those with frills, but leave it to Solveig and Samantha to prefer something just a little different! 
Are we likely to see one of our gorgeous girls modeling for Dunkin' Donuts sometime soon? While it's unlikely, it seems that the perk of free donuts wouldn't go unappreciated. In the meantime, be sure to enjoy a donut tomorrow...we know the ladies of SI Swimsuit will be, too!
BONUS: See some of best moments from SI Swimsuit 2015!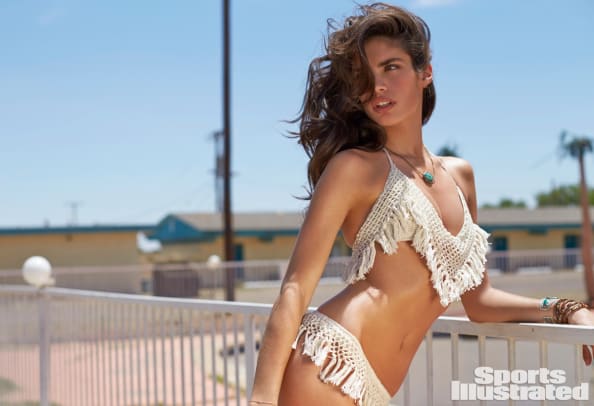 RELATED CONTENT
Chrissy Teigen suffers a 'wardrobe malfunction of the highest caliber'