Publish date:
Nina Agdal pushed the weight of three baby elephants. What did you do today?
How do you get a body like this?! 
PUSH LIKE A GIRL. 
In an epic new workout video, former SI Swimsuit cover model Nina Agdal proves that what you sweat is exactly what you get. The Barry's Bootcamp regular and boxing beast is adding a new feat to her ever-growing gym regimen. After all, what's the big deal with pushing the weight of three baby elephants when you're already a SLT pro?  
That's right. The Danish beauty took to Instagram to #HumbleBrag about her latest workout feat, which included pushing 527lbs across the floor of her local gym in Soho. OVER. 500. POUNDS. That's half a horse, a whole adult pig, or a third of a cow. Are you impressed yet? 
So excuse us while we run to the gym to start pumping iron. It seems we have a lot of catching up to do if we ever hope to be as strong as this brunette bombshell. 
BONUS GALLERY: See all of Nina's gorgeous photos from SI Swimsuit 2016!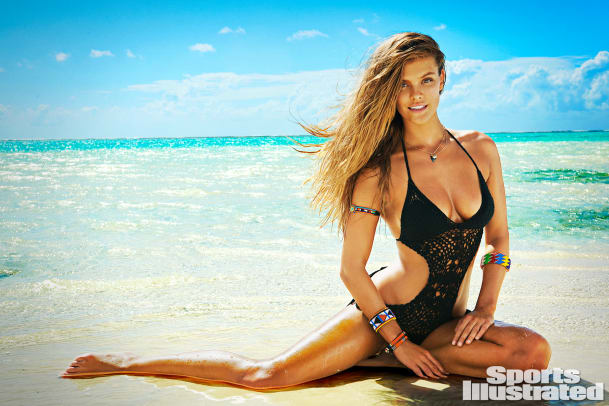 ​