Publish date:
Watch: A curious group of turtles can't get enough of Nina Agdal
Nina Agdal has been through a lot during her years at SI Swimsuit - from splitting her chin open during a photo shoot to wearing a shaving cream bikini - but Zanzibar brought it to a whole new level. Nina went face-to-face with a curious group of sea turtles.
It all went down at a turtle sanctuary in northern Zanzibar, where photographer Ruven Alfandor tried to capture the perfect shot of Nina and her turtle friends.
"I've swam with turtles before and they're very casual," Nina said before the shoot. "They are just chilling, hanging out around you. It's amazing. They're like buddies. We're going to be best friends. I'm not worried. As long as I don't drown."
The shoot, however, proved to be a little more challenging than Nina anticipated."I was not expecting myself to feel that scared or that freaked out," she explained. "I would float out. They would throw lettuce at me so the turtles would come up and you were in a turtle suit. They were on top of me. Under me. In my face. Eating my hair.
"And they're really friendly and they're not going to hurt you. But for some reason, I felt like I was trapped in these turtles. So it was definitely a challenge and I had to take breaks. I had a couple freak outs. But I got through it and apparently it was worth it."
She's right. It was totally worth it. Watch all the footage in the video above. Just another crazy SI Swimsuit story Nina can tell her grandkids one day.
PHOTO GALLERY: See Nina best shots from SI Swimsuit 2014 & 2015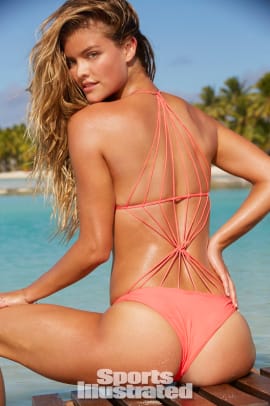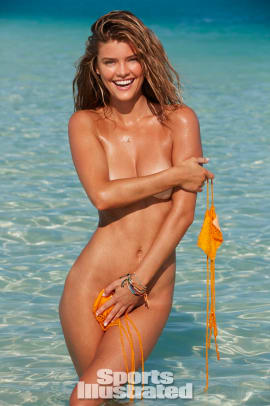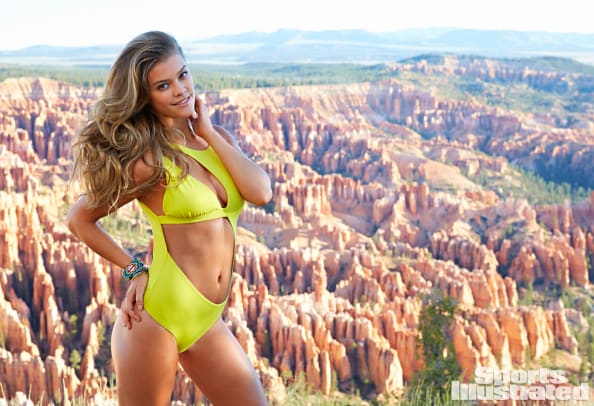 ​