Publish date:
50 Seconds and a Kiss with UFC Champion Ronda Rousey!
In the next installment of our series titled "50 Seconds and Kiss," we're giving you a little time and a lot of love with 2015 SI Swimsuit athlete Ronda Rousey! 
Known for her duel-threat beauty AND beast personality, Ronda is opening up to Swim Daily so you guys can get to know your favorite MMA fighter a little bit better. Did you know the UFC Champ had her first kiss at just 14 years old? And did we mention she's a big fan of Spin the Bottle? 
Watch the full video above and be sure to check out Ronda's cover story in Sports Illustrated this week, in which she reveals her struggles with dating and inability to make a productive profile on Tinder!
Her fame is such that she can't go on Tinder. She tried an alter ego–Brynn Campbell–but that didn't work. Her friends, male and female, have only to download the dating app, swipe a few times and ...action, or at least the potential for it. Rousey, 28, is left on the sideline at home with [her dog] Mochi. "S---," she says, "the only person I'm making out with is my dog."
BONUS: See some of Ronda's best moments from SI Swimsuit 2015!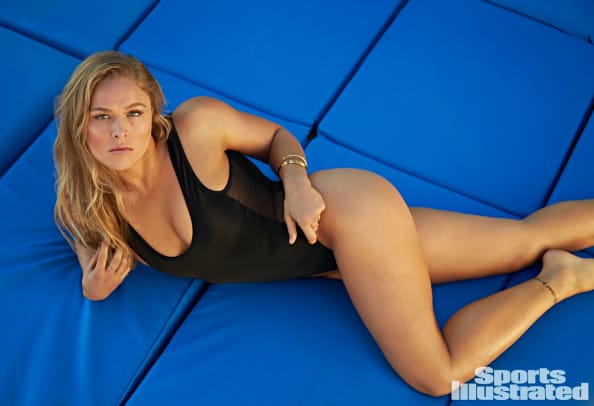 ​
RELATED CONTENT
SI Swimsuit model Ronda Rousey defends UFC title in just 14 seconds!
Looking back on the week when Ronda Rousey ruled the Internet