Publish date:
Rookies who rocked 2014: Gigi Hadid
SURE, WE'RE a good five days removed from 2014 by now, but you know us—we have a soft spot for the past; and so we march on on with our Rookies who Rocked 2014. Today we are paying tribute to the wonderfully ubiquitous Gigi Hadid. 
2014 in Gigi's words:
My holy s*** moment: Meeting Karl Lagerfeld​ and Anna Wintour at the same time at my fitting for the Chanel show in Paris
Best thing I ate: Truffle pasta and Kobe beef at Olivier in Lisbon, Portugal​
Best movie I saw: The Fault in Our Stars
Best book I read: Letters To The Men I Have Loved by Mirtha Michelle Castro Marmol
Best song I discovered: Free Falling (John Mayer) Tropical Mojito Remix by Matoma & Nelsaan
Something I crossed off my bucket list: sky diving in Dubai!
Countries visited: Spain, Italy, England, France, Seychelles, UAE, Mexico, Portugal, Australia, Canada, Brazil, Anguilla, Barbados . . . sorry to any I forgot, I loved you all!
My New Year's resolution: Help as many people as I can through charities, or just on an every day smaller scale
Estimated percentage of my year spent on a plane: 51% 
Here's what we loved about the 19 (!!!)-year-old's breakout year:
In early February, Gigi, with Sara Sampaio, was the first Class of 2014 rookie to be revealed.
It's quite possible she hasn't taken a day off since then, conquering first our 2014 Launch Week...
...the shores of Miami Beach...
​
...and then the world.
Vogue:
Click for full size
GUESS (her fifteenth year with the brand):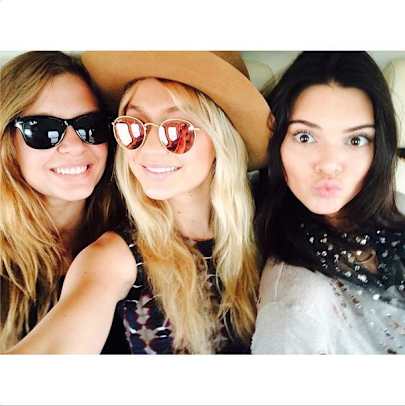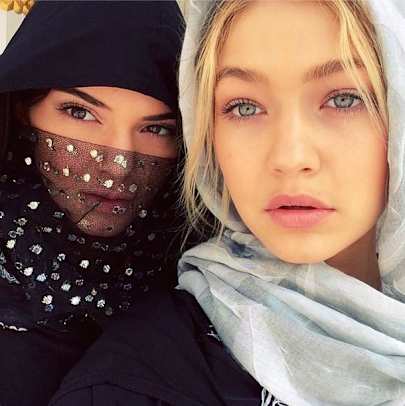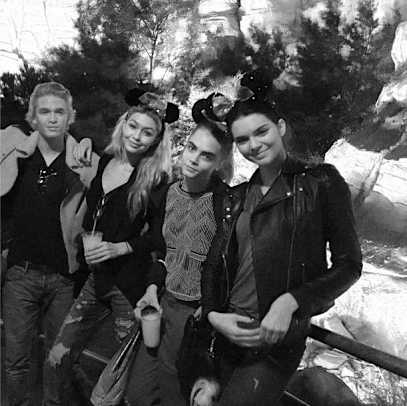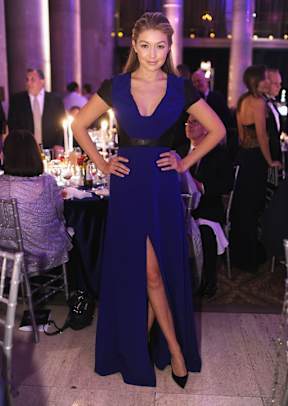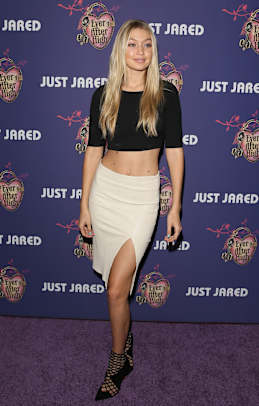 ...despite all the amazing things our girl did in 2014, we'll always have a special place in our hearts for this Gigi...
...this Gigi...

...and especially this Gigi. 
RELATED
Rookies who rocked 2014: Sara Sampaio