Publish date:
Rose Bertram makes hula hooping look like the sexiest skill ever
If you've been lucky enough to meet rookie Rose Bertram, you likely walked away with a first impression of a girl who is the epitome of sweet and sexy. But did you know that Rose was actually really bossy growing up and can remember talking back to her teachers in class? 
During a recent go-see at the GQ offices, our resident Parisian talked about her favorite place to shoot (hint: it was the location of her 2015 SI Swimsuit shoot!), and opened up about her love of soccer and tomboy tendencies growing up. 
It's hard to believe that a model who looks THAT good was a little boyish in high school, right? Watch Rose's go-see below, to learn more about her background in modeling and personality tendencies. 
Cheers to finding rookies who are not only beautiful, but also impressively skilled at hula hooping while simultaneously holding a coconut drink. We applaud you, Rose, for a skill set that is so valuable, and yet also so undervalued. 
As always, keep coming back to Swim Daily for more updates on your favorite SI Swimsuit models! 
BONUS: See some of Rose's best moments from SI Swimsuit 2015!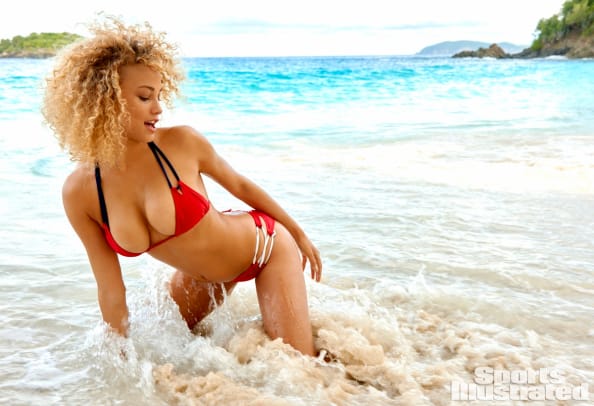 RELATED CONTENT
Rose Bertram is the sexy French teacher you always dreamed about
Get up close and personal during Rose Bertram's body-paint shoot!