Publish date:
Samantha Hoopes takes sides with Meek Mill, loves skinny dipping
It's time for our next installment of SI Swimsuit's "50 Seconds and a Kiss" starring Samantha Hoopes! That's right—we're bringing you little time (and one innocent kiss!) from your favorite two-time SI Swimsuit model and Pennsylvania native.
Think you know everything there is to about this LA-based cutie? Think again! Because while you may have been swooning over Samantha at her latest red carpet appearance or during one of her infamous Instagram clips, there's so much more to our gorgeous beach babe. 
Did you know that Samantha's childhood celebrity crush was Leonardo DiCaprio? Or would you have guessed that her guilty pleasures are Haagen Dazs chocolate ice cream and skinny dipping? And if you've been following the rap feud between Meek Mill and Drake, you should know Samantha is #TeamMeek, all the way. 
To learn everything you ever wanted to know about our girl Samantha, be sure to watch her "50 Seconds and a Kiss" above, and keep coming back to Swim Daily for updates on all the ladies of SI Swimsuit! 
BONUS: See some of Samantha's best moments from SI Swimsuit 2014!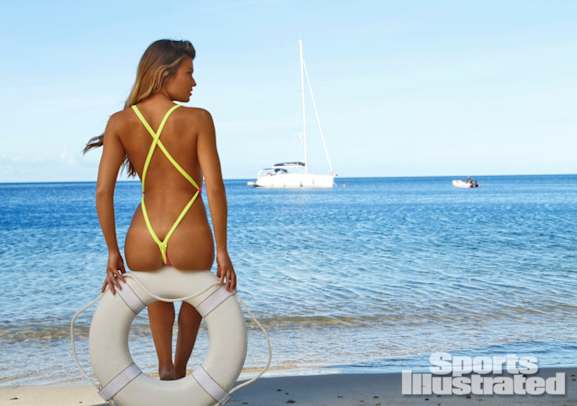 RELATED CONTENT
Samantha Hoopes goes Western on the cover of Venice Magazine
Samantha Hoopes gives patriotism new meaning for Young & Reckless