Publish date:
We're Still in Love With Kate Upton and We've Got Five GIFs to Prove It
We don't see our love for Kate Upton ending anytime soon.
Oh Kate Upton, you never cease to amaze us. This bombshell has been wowing us since 2011 and she shows no signs of stopping. We've watched Kate blossom from rookie of the year to three-time Sports Illustrated Swimsuit cover model and we couldn't be more ecstatic that she's back for this year's issue. If you're anything like us, you just can't get enough of Kate. Well, today's your lucky day because we have five brand new GIFs to show you why we'll always love this blonde beauty.
1. She's a nature lover.
2. She's a total warrior.
3. She battled with a giant wave and lived to tell the tale.
4. She makes a tool skirt tulle skirt look like normal beach attire.
5. Her sultry gaze just gets better and better.
She all of Kate Upton's amazing SI Swimsuit 2018 photos!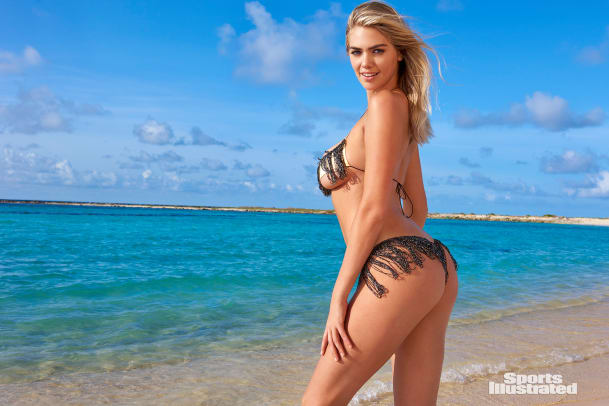 ​