Publish date:
Tips for staying in shape from Erin Heatherton
Ever wondered how SI Swimsuit model Erin Heatherton stays in such tremendous shape? Luckily, Heatherton shared her secrets for keeping fit in a recent interview with People. 
"My body is very athletic, so the exercises that really help my body are things that are lengthening," Heatherton told People. "I've been doing Ballet Beautiful since 2013, and I'm still in the falling-in-love stage. It re-taught me how to stand, and a different way to hold my weight, so it helps me move as a model as well."
Ballet Beautiful was developed by professional ballerina Mary Helen Bowers to help mold dancers' lean physiques. 
Heatherton says she also does yoga, Pilates and cardio on the treadmill, but also makes sure to take time off to rest.
"Your ligaments can only heal through rest, and you have to rest if you want to see the results of all your hard work," she said.
Obviously diet is also a big factor, so Heatherton makes sure she's eating right.
"I always eat healthy because you don't want to dig yourself in a hole," she said. "The best diet is to focus on what you should be eating, and knowing how the foods you're eating are helping you be healthier and look more beautiful. What you put in your body is what makes you glow and look healthy and gorgeous."
BONUS: Erin Heatherton helps Giancarlo Stanton with his SI cover shoot!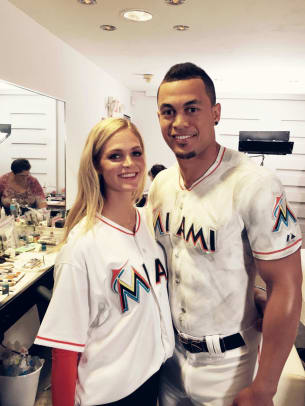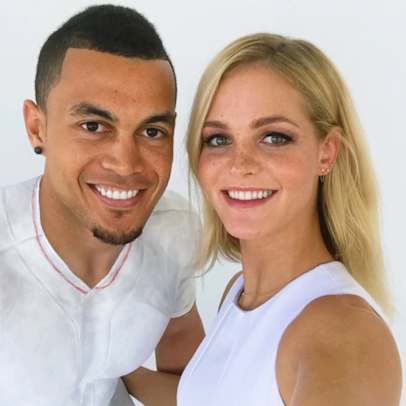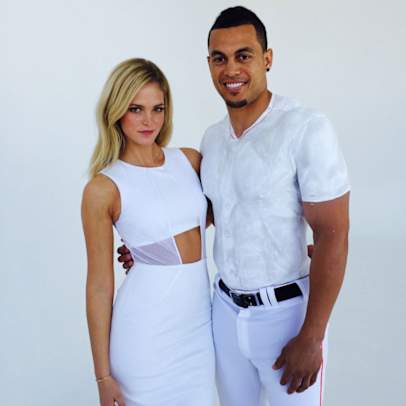 (
)
RELATED CONTENT
Get up close and personal with rookie Erin Heatherton!
​
Rookie Erin Heatherton consults for SI's first-ever body-paint cover