Publish date:
Watch Taylor Swift's 'Bad Blood' video starring Gigi Hadid & Lily Aldridge
If you missed the Billboard Music Awards last night, you REALLY missed out. Starring our own Chrissy Teigen as co-host with Ludacris, the awards show was one for the books, with epic performances, unforgettable tributes and some surprise wins. 
And if we do say so ourselves, it was quite the platform for the ladies of SI Swimsuit. Both 2015 cover model Hannah Davis and 2014 cover model Lily Aldridge presented awards to some of the industry's finest, and they looked absolutely stunning doing it.
But the fun didn't stop there. With over a week's worth of Instagram hype from the one and only Taylor Swift for her new "Bad Blood" music video, there was no doubt that the video premiere would be one of the highlights of the night. Opening the show, the epic video walked T-Swift fans through the sexiest action adventure in history, with Taylor and her favorite gal pals starring as both the heroines and bad girls. 
​

SI's own Gigi Hadid plays SLAY-Z, one of T-Swift's main posse, while Lily Aldridge stars as FROSTBYTE, a sexy force of nature going up against the pop singer. With a star-studded lineup to rival some of Hollywood's biggest films, the "Bad Blood" music video is definitely worth a watch...or played on repeat...it's up to you, really. 
Whether you're a Taylor Swift fan or not, we can all appreciate the fact that her BFF group includes two of our favorite SI Swimsuit models! 
BONUS: See some of Gigi & Lily's best moments from SI Swimsuit 2015!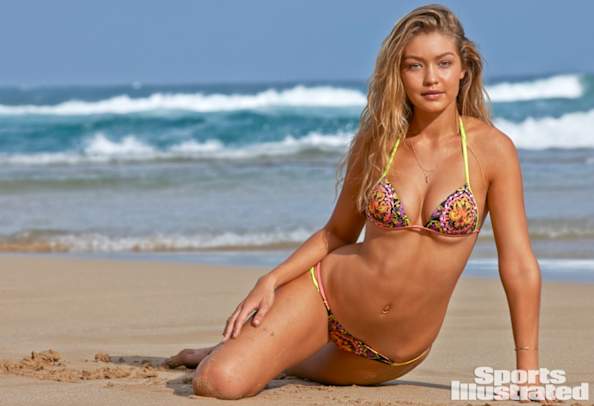 RELATED CONTENT
Billboard Music Awards to feature Gigi Hadid, Lily Aldridge and Chrissy Teigen
Lily Aldridge bewitches on the beach for Maxim's April cover