Publish date:
Why Chrissy Teigen is giving up spray tans
This story was written by Melody Chiu and originally appeared on People.com.
Whether Chrissy Teigen wears a bold lip or barely there makeup, there's always one thing she always accessorizes her look with: a spray tan. That is until now. After giving birth to her daughter Luna last April, the star has stopped her faux bronzing beauty ritual.
"I'm very fair-skinned without a spray tan. People don't realize how incredibly light I can get," the model — whose Becca x Chrissy Teigen Glow Face Palette is available now — tells PEOPLE exclusively. "I'm a spray tan addict, but admittedly I haven't been doing it for a long time because I just don't f—ing care anymore with the baby!"
The Cravings author used to get spray tans every two to three days, but says "it's exhausting." Now, "I've gained this confidence in knowing I have certain makeup tools and I have certain ways of making me look and feel healthy without having to do all that every single time."
Growing up, the star, 31, was a self-proclaimed tomboy, revealing that she didn't really play around with makeup. "It's not like I was going out and buying that much makeup," she explains. "It wasn't something that was a priority for me, and I still want things that lean natural and beautiful."
Adding that she hopes Luna also "doesn't really rely" on makeup when she's older, the star — who's married to singer John Legend — said it was a priority for her new makeup palette to be low-maintenance and accessible for all her fans.
"As much as I've gotten my makeup done in the past, I still feel like I don't know how to apply it or what to use or what goes together, so it's really nice to have something with four different aspects that really go together and gives you this confidence that you can't go wrong with it," she says.
The two highlighters, bronzer and blush in her Becca collaboration, "just make it look like you just emerged from a day at the beach," Chrissy adds. "I don't think makeup is made to cover up your skin. It's to enhance your skin. You want to look fresh and rejuvenated and hydrated, and I feel like our palette really does that."
For more details on Chrissy Teigen's Becca x Chrissy Teigen Glow Face Palette and Luna's latest milestones, pick up the latest issue of PEOPLE, on newsstands Friday.
BONUS: See all of Chrissy's photos from SI Swimsuit 2017!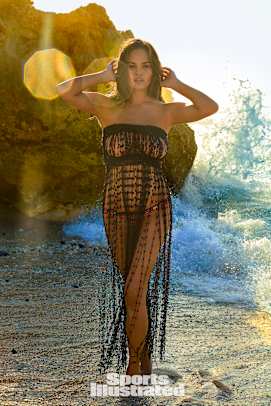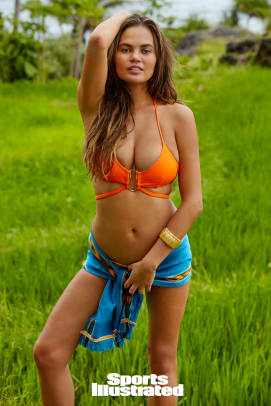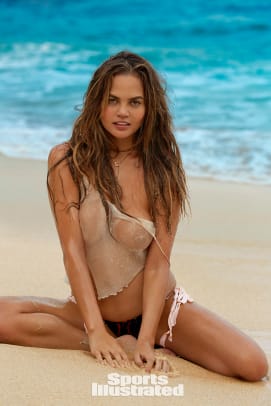 ​